BASF presents eco-efficient textile solutions at Interstoff Asia Essential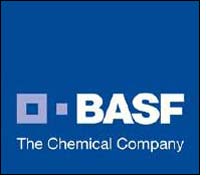 BASF Textile Chemicals will demonstrate how eco-friendly textile solutions can also contribute economically at the 'Interstoff Asia Essential' trade show. The show, a highly respected sourcing platform for textile professionals focusing on eco-textiles and functional fabrics, will take place from March 18 – 20 in Hong Kong.

At this show, BASF Textile Chemicals aims to showcase how ecology and economy can go hand in hand through innovative solutions focusing on three key aspects: consumer safety, resource saving and climate protection. These solutions are part of BASF Textile Chemicals' commitment to the textile industry, "Putting *FUTURE into Textiles," which aims at contributing to better textiles and a better future.

Products and solutions presented at the show include:
• One of the world's first textile articles with a demonstrated carbon footprint
• Eco-efficient solutions that contribute to saving resources like water and energy, as well as time and cost
• A formaldehyde-free textile processing system meeting the highest formaldehyde requirements

Eco-efficient solutions adds value from both economical and ecological perspectives
BASF will take part in the panel discussion organized by Interstoff Asia Essential and Eco Textile News. Paul Mui, Head of Business Management Textile Chemicals East Asia, will be on the panel discussing "Can sustainability survive the global credit crunch?"

BASF's eco-efficient solutions are not only environmentally friendly such as contributing to saving resources. Solutions such as Helizarin ECOSOFT Printing System for textile printing and wrinkle-free finishing applied in for example non-iron shirts were analyzed using BASF's Eco-efficiency Analysis, which looks at the overall environmental impact of a product along with its total cost of alternative products and processes. The results show that they are the best alternative also from an economical point of view – saving time and cost.

One of the world's first textile articles with a carbon footprint
In a joint project with leading partners along the textile value chain, BASF calculated the carbon footprints of specific articles from empirical data collected during the actual production process. Furthermore, the partners were able to reduce overall carbon dioxide emissions by using BASF textile auxiliaries and technologies.

Two ecological solutions were compared against the conventional systems used in textile mills: BASF's aftersoaping agent Cyclanon XC-W for dyeing, and BASF Color Fast Finish system that is an intelligent coloration system. The former can reduce the processing time and water consumption compared to the conventional system. BASF Color Fast Finish, an intelligent coloration system, is a one-step-process of textile dyeing and finishing, combining the dyeing, washing and finishing steps into one step, which can reduce the processing time and the carbondioxide emissions.