Guidance on Labelling Textile Articles derived from Bamboo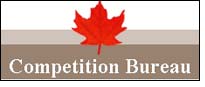 The Competition Bureau is taking steps to ensure that textile dealers comply with the Textile Labelling Act (TLA) and its regulations as they apply to fabric labelled "bamboo".

Following an increase in the number of articles claiming to be made from the plant, the Bureau is working with the Retail Council of Canada and the Canadian Apparel Federation to facilitate the compliance process for textile dealers.

Until August 31, 2009, textile dealers will be permitted to sell existing stocks of textile articles that were in production, manufactured, labelled or packaged, in the ordinary course of business, prior to March 11, 2009. After August 31, the Bureau will conduct marketplace surveillance to ensure compliance with the TLA.

The Bureau has published a document entitled: Guidance on Labelling Textile Articles Derived from Bamboo to assist textile dealers with compliance. While many products are labelled "bamboo", this is not an acceptable generic name for a textile fibre unless natural bamboo has been mechanically processed in a manner similar to the process for making flax into linen-like fabrics. Most of the products currently in the market are, in fact, man-made fibre derived from bamboo using a chemical process, which produces a rayon fibre from bamboo pulp.

An increase in claims of textiles being "bamboo", "made from bamboo" or containing "bamboo fibres" has prompted the Competition Bureau to reaffirm its position that, whenever an article is made of man-made rayon fibres derived from bamboo, the generic fibre name must first make reference to "rayon" or the corresponding chemical process outlined in the Textile Labelling and Advertising Regulations and can be followed by the words "from bamboo".

Products made from man-made fibres derived from bamboo are often accompanied by performance representations such as "naturally antibacterial" or "protects you from UV rays, naturally." The Bureau reminds industry participants that performance claims such as these must be supported by proper and adequate testing. For additional information, please see the document "Performance Representations not Based on Adequate and Proper Tests" available on the Bureau's Web site.

Similarly, labels on textile products containing man-made fibres derived from bamboo often make environmental claims such as "eco-friendly," "organically grown," or "biodegradable." The Bureau is reminding industry participants that environmental claims for textiles must meet the requirements outlined in the Bureau's guidelines on Environmental Environmental Claims: A Guide for Industry and Advertisers by June 2009.

The Competition Bureau is an independent agency that contributes to the prosperity of Canadians by protecting and promoting competitive markets and enabling informed consumer choice.

Guidance on Labelling Textile Articles Derived from Bamboo
The Bureau is responsible for the administration and enforcement of the Competition Act, the Consumer Packaging and Labelling Act, the Textile Labelling Act and the Precious Metals Marking Act.