China Interdye 2009 to focus on ecological textiles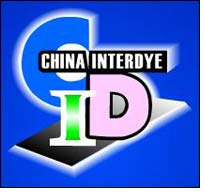 The 9th China International Dye Industry, Pigments and Textile Chemicals Exhibition (China Interdye 2009) boasts the largest professional show for the industry. It will be staged in INTEX Shanghai and Shanghai mart from April 8-10, 2009. China Interdye 2009 will be sponsored by China Dyestuff Industry Association (CDIA), China Dyeing and Printing Association, China Council for the Promotion of International Trade, Shanghai Sub-Council and China Chamber of International Commerce, Shanghai Chamber of Commerce and co-organized by Shanghai International Exhibition Corporation.

A total exhibition floor space of 20,000sq.m will be provided, including 7,000sq.m for overseas exhibitors. Attracting more than 400 exhibitors from 14 countries and regions, China Interdye 2009 aims to provide an industrial gala for exhibitors and a professional audience through activities such as cultivating effective synergy between upstream and downstream industrial chains, inviting overseas purchasers, convening of professional conferences and meetings for sellers and purchasers.

Dyestuffs and organic pigments are widely used in textiles, the light industry, paint and printing ink sectors, etc. Through years of stable development, China has become the world's biggest dyestuffs producer, trader and consumer. In 2008, China produced 678,000 tons of dyestuffs and 185,000 tons of organic pigments; import and export volume for dyestuffs and organic pigments totaled 296,000 tons and 152,000 tons, respectively; trade volume for import and export of dyestuffs and organic pigments reached USD 1.648 billion and USD 1.142 billion, up 14% and 9.7% year on year, respectively.

Because of the impact of international financial crisis, the overseas market demand was reduced. The price increase of production elements, the change of RMB exchange rate and the rise of labor force costs all negatively impacted enterprises. To relieve enterprises' difficulties, China has adjusted the macroeconomic policies in time and strengthened support to enterprises.

With policies gradually implemented, by 2009, the industries are expected to overcome the dilemma. Take the dying and printing industry as an example, according to incomplete statistics, it is predicted that annual output and production value, sales income and export will grow at 6-7%, 14%, and 8%, respectively.

China Interdye 2009 has grown with China's dyestuff and chemicals industry. After 8 years of steady development, it has become the largest dyestuffs exhibition in the world. In 2007, it passed the certification of the Global Association of the Exhibition Industry (UFI), boasting the first in the industry. China Interdye 2008 attracted 36,601 professional visitors who either visited or had business talks.

In the 11th Five Year Plan Period, China's dyestuff and chemicals industry will accomplish adjustment of industrial and product structures and develop efficient, safe and environment-friendly dyestuffs and textile auxiliary agents to meet the demand for production of safe and ecological textiles. China Interdye 2009 will play a positive role in promoting and accelerating the overall innovation and improvement of the dyestuff industry.