Protect your investment in wool carpet, rugs by hiring certified firms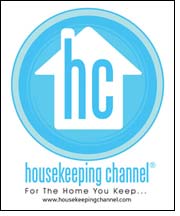 If you've purchased wool carpets, rugs, or even upholstery, you've made a wise--and significant--investment in the beauty and longevity of your home décor. The soft, natural fibers of wool are durable and resilient, resisting matting, crushing and soiling. And wool ages gracefully, retaining its original appearance for years longer than many synthetic fibers.

However, proper care is essential to its longevity. Use of the wrong cleaning methods or cleaning products can cause unsightly and sometimes permanent damage and shorten its useful life. To maximize your investment and ensure your wool flooring or upholstery remains serviceable and attractive for decades, hire certified professionals with specialized training in the care of wool.

The Institute of Inspection, Cleaning, and Restoration Certification (IICRC), an ANSI-accredited non-profit certifying body for the cleaning and restoration industry, has recently approved the WoolSafe Fabric Care Specialist online training course for two Continuing Education Credits (CECs) to provide registrants with additional education and training in the care of wool.

Homeowners can find IICRC-Certified and WoolSafe Approved Service Providers listed in The Housekeeping Channel's Home & Cleaning Services Finder. The IICRC partners with HousekeepingChannel.com to educate consumers about the importance of proper cleaning and hiring certified cleaning companies.

"HousekeepingChannel.com lists IICRC-Certified and WoolSafe Approved firms to help consumers find companies qualified to expertly care for their wool-rich furnishings," says Allen Rathey, president and founder of The Housekeeping Channel. "We want them to know about the expertise of IICRC technicians, especially those who have taken courses through WoolSafe."

The WoolSafe program has been available in Great Britain and a handful of other countries as an in-person classroom training course. The new online training program makes it readily accessible in North America and around the world.

The course offers instruction in proper cleaning methods specific to wool or wool-rich carpets, rugs, and upholstery. The topics participants learn about include:

• The history and characteristics of wool
• Wool fiber structure and cleanability, as well as its limitations
• Potentially damaging chemicals and cleaning methods
• Spot removal and other cleaning challenges, along with solutions

Upon successful completion of the course, the participant earns the WoolSafe Fabric Care Specialist designation. His or her company is eligible to apply to become a WoolSafe Approved Service Provider. A WoolSafe Approved Service Provider may use the WoolSafe logo in its advertising and promotional materials.

The Institute of Inspection, Cleaning and Restoration Certification (IICRC) is an ANSI-accredited non-profit standard writing and certifying body for the flooring inspection, floor covering and specialized fabric cleaning and disaster restoration industries. Organized in 1972, the IICRC currently represents more than 5,300 Certified Firms and more than 45,000 Certified Technicians in 30 countries.