UCMTF to promote latest technology at Techtextil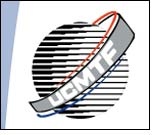 Techtextil in Frankfurt will be a good opportunity to meet machinery manufacturers, the French group will welcome technical textiles and nonwovens producers. French textile machinery manufacturers are often world leaders on their specialties. Their strategy is to offer tailor made solutions to solve customers' needs and be their long term partners. This strategy is particularly fitted to the nonwovens and technical textiles sectors in which the machinery manufacturers are really integrated. This is how new markets for the technical textiles can be opened.

"At the next Techtextil show, you will see again that the machinery manufacturers are considered as part of the TT industry, not as off shelves machinery vendors. Many of our members will be present, close to their customers, to understand their needs, listen to them, and better evaluate how they can create value for them." says Bruno Ameline the chairman of their association which group 35 companies with a total turnover of 1 billion Euros.

He adds "Particularly in difficult economic times, R and D and investments are top priorities to offer, at the best price, the products the market needs. Then, even if the recovery road is rocky, the crisis will come to an end and our customers who have taken the good investment decisions will emerge even stronger."

The textile industry in general and the technical textile sectors in particular (except for whose selling to such devastated industries as the automotive) are not immune but certainly less hurt than many sectors.

In fact the most important impact of the crisis on the textile industry is probably the collapse of the credit system which is essential to organize, secure and finance international trade. Banks are highly risk averse, credit insurance companies are more and more conservative, therefore international contracts are difficult to finalize and delays may occur but the global TT consumption does not seem to decline. This is why the French machinery manufacturers who are particularly active in technical textiles and nonwovens are assuming their long term strategy:

- be specialized manufacturers, often world leaders on niche markets with tailor made solutions to address their customers' needs,
- help these customers analyze the market trends, choose their strategies and implement them, in one word, be their long term technology partners.

Evelyne Cholet, the association Secretary General concludes : "We are proud to promote the latest technology and improvements in production for tomorrow. We think that only the companies increasing their efforts on R and D, on market presence will survive. We want to be part of these. We and our customers must always remember that, particularly in insecure economic environment times, the choice is between "do" or "die".

N. SCHLUMBERGER Stand 3.0 B 15 - NSC fibre to yarn promotes innovating spinning lines for processing long staple fibres. Different processes are proposed: the carding, combing, spinning preparation, stretch breaking, crush cutting and spinning lines for hard fibres. These different ways are composed of different machines : cards, converters, pin drafters, blenders, defelters, combers and rubbing, roving and spinning frames based on 5 trademarks (Cognetex, San't Andrea Novara, N. Schlumberger, Seydel, Thibeau) under one banner NSC fibre to yarn.