Picanol to present latest weaving solutions at ITM, Turkey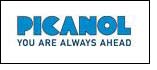 Picanol will present its latest weaving solutions at ITM 2009, to be held on 6-10 June 2009 at Tuyap Büyükçekmece Fair and Congress Center in Istanbul. Certainly for weavers who want to get the most out of their fabrics, Picanol weaving solutions provide the platform for staying ahead. Picanol develops, produces and markets high-tech weaving machines and also offers products and services to its customers such as training, upgrade kits, parts and service contracts. Picanol markets accessories via GTP Global Textile Partner).

Strong in the Turkish Market
Also the Turkish market has been impacted by the worldwide recession and credit crunch. Picanol nevertheless succeeded in these difficult conditions to increase its market share from 20 to 35%, which indicates that investors are putting more trust in Picanol as a reliable partner for their weaving activities, rather then choosing for low budget solutions. Since the OptiMax market introduction in 2007 Picanol installed over 300 units in Turkey. In 2008 also the first OMNIjet and GT-Max were delivered to Turkish customers.

No. 1 in weaving technology
Picanol weaving machines are a synthesis of technological know-how & experience built up over more than seventy years. Picanol devotes a substantial part of its annual turnover to R&D. The electronics and mechatronics in the new Picanol machines are the most advanced in the industry today.

No. 1 in service and support
Picanol has introduced a new performance partnership concept that guarantees a win-win situation for both sides. The customer and Picanol share common goals: the customer wants to improve his output, while Picanol wants to ensure that the customer obtains maximum benefit from Picanol's high quality of design and manufacture, in order to secure investments in Picanol machinery. To this end, both parties work together to increase the total first-quality output of the customer's weaving mill. A key aspect of the program is that the results have to be measurable: the improved performance is defined in terms of average machine efficiency and output of A-grade fabric per unit of time.

No. 1 in weaving accessories
GTP, Global Textile Partner, delivers world wide top accessories for better weaving performance. Steel Heddle, Burcklé and Te Strake Textile are the reference in their respective product range (heddles, droppers, reeds and air insertion components. The GTP weaving accessories are continuously updated and upgraded to fit perfectly on all looms, and are a guarantee to achieve better fabric quality, higher productivity and energy savings.

Six types of top-class machines
Picanol offers six types of weaving machines: the OptiMax, GT-Max and GTXplus with rapier technology, and the OMNIplus 800, TERRYplus 800 and OMNIjet with airjet insertion technology. Together, these machines cover the full spectrum of textiles normally encountered, including apparel, household & technical fabrics.