Cotton consumption estimated to be down by 13% - ICAC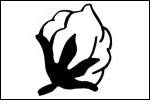 The cotton sector has had a very tough time in the just completed cotton season. At just about the time harvesting for the new cotton crop had begun, the economic turmoil broke out, bringing down with it prices of all commodities including cotton to new lows. Prices of cotton in the New York Futures markets had the misfortune of touching four year lows. This has made a lot of farmers across many major cotton producing countries like China, etc to contemplate reducing the acreage of cotton.

In our continuing series to understand the trends for the new forthcoming cotton season, Fibre2fashion.com got an opportunity to speak to the official spokesperson of the International Cotton Advisory Committee, (ICAC) USA. ICAC was set up in 1940 by the ten main cotton producing countries of that time with the objective to observe and keep in close touch with developments in the world cotton situation and suggest, as and when advisable, to governments, any measures the committee considers suitable and practicable for the achievement of ultimate collaboration.

We began by asking about the forecasts on cotton production in the new season (2009-10), vis-à-vis the ongoing current cotton season, to which the spokesperson replied by saying, "World cotton production is expected to decline slightly in 2009-10 to 23.4 million tons for which the reasons are, decreasing returns, more attractive prices for competing crops, and expected difficulties in financing inputs are discouraging farmers from planting cotton".

He continued, "World cotton area is forecast to be down by 3 percent in 2009-10 to 29.9 million hectares, the lowest since 1950-51, while the world yield is projected at 781 kg per hectare, slightly higher than in 2008-09 and the increases in production in India and the United States will be more than offset by declines in China and Brazil".

We further asked about the consumption pattern against production in the current cotton season, to which he explained by saying, "World cotton mill use is estimated at 22.9 million tons in 2008-09, down by 13 percent, which is the largest decline since World War – II. The fall in industrial cotton consumption is due mainly to a drop in end-use consumption of cotton products caused by a contraction in global economic growth, as well as a loss of competitiveness of cotton prices compared to polyester prices, and tightening credit conditions for textile mills".

"World cotton production is estimated at 23.6 million tons in 2008-09, down by 10 percent from the previous season and as production exceeds consumption, global stocks of cotton are expected to increase by 5 percent to 13.1 million tons by the end of August 2009", he informed.

When asked about the reduction in acreage by Chinese farmer's which can impact availability of cotton next year, he said "Cotton area in China is expected to decrease by 9 percent in 2009-10 to 5.7 million hectares. An increase in production costs and a decline in seed cotton prices during 2008-09 are the main causes for this projected decline. The average yield in China is forecast at 1,300 kg per hectare in 2009-10, slightly higher than in 2008-09, as a result of which, production is expected to decrease 7 percent to 7.5 million tons in 2009-10".