NY futures continues to slide this week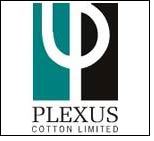 NY futures continued to slide this week, with December dropping 165 points to close at 57.49 cents.

It feels like all the life is being sucked out of the cotton market, as open interest continues to decline and it now amounts to less than half of what it was a year ago and just about a third of its all time high in March 2008.

For some reason cotton is being treated like a stepchild, since we do not find the same apathy in other commodities. For example cotton's closest competitor for acreage, has seen its open interest hold up quite well by comparison.

Let's look at some data in order to elaborate on this point. In early March 2008, total open interest in cotton futures and options stood at 546'650 contracts according to the CFTC, which compares to just 161'620 contracts in the most recent report. In other words, cotton open interest has dropped by an astonishing 70% over the last 15 months.

When we look at spec participation in cotton, we notice that speculators owned 316'787 longs and 215'989 shorts on March 4, 2008 (please note that both of these numbers include 186'386 contracts that are reported as spread positions). Last week spec longs were at 70'693 contracts, while spec shorts amounted to 49'496 contacts (whereof spreads accounted for 32'976 contracts in both of these positions). Spec longs now own just 22 percent of what they did 15 months ago, while spec shorts are at 35 percent.

The total amount of traders that are active in the cotton market provides another valuable clue. In March 2008 there were a total of 358 traders with reportable positions in the cotton market, but that number has dropped to just 197 traders last week. And while there were 188 large spec accounts with long positions back in March 2008, there are now only 78 left.

We all know that the trade has suffered during this period and as a result the number of active accounts has dropped from 58 to 43 on the long side and from 75 to just 46 on the short side. While it is not unusual to see some volatility in speculative accounts, such a drop in hedge accounts is quite telling and unprecedented.

The question is why do we see such an exodus from the cotton market? Maybe the most important factor is the trade's ability to operate in the market. After the massive losses the trade suffered collectively since last spring, there may simply not be enough money available to play the game. This is probably different in other commodities such as grains, metals or energy, where hedgers consist of much larger companies with deeper pockets.

Therefore one could argue that if the trade isn't able or willing to play the game, speculators will lose interest as well, which seems to be what is happening. The current economic circumstances play an important role in this too, because as we have pointed out last week it may make more sense for a speculator to operate in non-discretionary commodities (food and energy) or in commodities that offer an inflation hedge (metals).