Influence of unsettled financial markets on cotton trade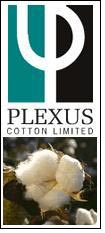 NY futures came under additional pressure this week, as July dropped 345 points to close at 79.85 cents, while December gave back 201 points to close at 75.51 cents.

Unsettled financial markets were once again the main influence in the cotton market this week, as speculators bailed out of long positions due to growing concerns about an escalating debt crisis. These developments seem to have caught many speculators on the wrong foot, because last week's CFTC report showed specs at 6.8 million bales net long, which was their largest exposure since the current bull market began 14 months ago. Index funds had a 7.6 million net long as of April 27, while the trade was sitting on a rather sizeable 14.4 million bales net short.

This renewed panic in the financial markets has been a blessing in disguise for the cotton trade, since the resulting spec selling has provided plenty of liquidity for trade shorts to get out. Had specs held on to their longs, it might have led to a short squeeze in the coming weeks, but right now there seems to be plenty of liquidity on both sides of the market.

While the Greek problem by itself is not big enough to destabilize the world's financial system, it is the fear that there are other, much bigger economies that have the same, unsustainable debt levels. In reality pretty much every industrialized nation has an escalating debt problem, including the United States. However, there is one major difference between Greece and the US, namely that Greece does not have access to a printing press, since it is the European Central Bank in Brussels that controls that switch, while in the US the Fed can create money out of thin air anytime it chooses to. If a nation is not able to monetize its debt, i.e. to print money, then it will initially have to take tough austerity measures, trying to get its house back in order and if that fails it will ultimately default on at least some of its debt.

In the case of Greece, as well as some other European countries, debt levels have become so huge that it is no longer just a matter of economics but one of mathematics. For example, Greece's deficit-to-GDP ratio is 14.5% and its debt-to-GDP ratio is over 120%. The 140 billion dollar EU/IMF bailout package requires Greece to cuts its deficit to just 3% of GDP by 2014, but such a goal is simply unrealistic. The market doesn't 'buy' it and that is why credit spreads have soared this week, not just for Greece, but for Portugal, Spain, Italy and a number of other nations as well.

We seem to have similar dynamics in place to those of 2008, when Bear Stearns and Lehman Brothers were the catalysts that led to a financial meltdown. The fear is that banks and investors who are exposed to sovereign debt - and the multitude of structured products built upon it - may take it on the chin. Some of the already weakened banks may fail as a result of it and this could trigger a chain reaction. Nobody knows how big the total exposure really is, since the financial casino has been placing bets upon bets upon bets. Many hedge fund managers, speculators and investors are not waiting to find out and have started to take some of their chips off the table, which has led to weakness in stocks and commodities and to strength in the US dollar and treasuries.