John Spratt introduces TESA to help textile industry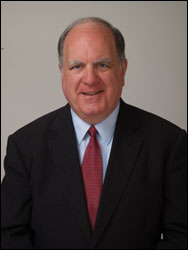 U.S. Rep. John Spratt (D-SC) joined in introducing a bipartisan bill to give the federal government the resources, authority, and direction to better enforce textile and apparel trade obligations.

"High levels of fraud and illegal imports continue to plague the American textile industry," said Spratt, co-chairman of the Congressional Textile Caucus. "The failure to enforce these trade obligations adequately is severely damaging the ability of U.S. textile firms to compete in the global market.

"The Textile Enforcement and Security Act of 2010 (TESA) will help tighten enforcement," Spratt said. "I am pleased to support it."

According to the National Council of Textile Organizations (NCTO), the U.S. textile industry depends on customs enforcement for its livelihood. The U.S. textile industry is the third largest exporter of textile products in the world with over $12 billion in exports last year. A majority of our production is exported, with three quarters of the industry's exports going to trade preference countries, most notably CAFTA, NAFTA and the ANDEAN region.

The industry has experienced a surge in illegal trafficking in the CAFTA region. For example, last year, the government reported that more combed cotton yarn was exported from the United States to the CAFTA region than was actually produced. In addition, a number of "phony companies" have created websites purporting to produce U.S. yarns and fabrics for use in the CAFTA region but Customs has been unable to move effectively against them.

"The TESA bill will enhance Customs textile enforcement and allow U.S. manufacturers to compete in the global market," Spratt said.

Specifically, the bill:

• Directs Department of Homeland Security and Department of Treasury to use amounts from fines, penalties and forfeitures collected from import violations to pay for expenses directly related to investigations of violations or proceedings of any unlawful import of textile and apparel goods.

• Provides Department of Homeland Security or Department of Treasury to use amounts from fines and penalties to reward (of not less than 20 percent of the amount of fine, penalty, etc or $20,000 whichever is lesser) any person who furnished information that leads to arrest, conviction, civil penalty, or forfeiture for violation of these imports.

• Instructs the U.S. government to establish an electronic verification program that tracks yarn and fabric inputs in free trade agreements. Under the current CAFTA agreement, all product verification documentation must be submitted in paper form making it almost impossible for CBP to conduct the necessary investigations. An electronic system would streamline the process for imports, while providing Customs with the pertinent information prior to port arrival to better target shipments, as well as conduct investigations.

• Increases Import Specialists at the largest 15 U.S.ports (by value), which are high traffic ports for textile and apparel imports. According to information provided to the Small Business Committee, following a hearing on textile enforcement, the number of import specialists at these high traffic ports is concerning. (I.e. the Miami, Florida port which is the top port for textile and apparel imports ($2.2 billion) has only 8 import specialists on hand to verify these imports and these specialists are not solely appointed to textiles, but are trained to handle textiles.