Visitor attendance up @ Intertextile Pavilion at Shenzhen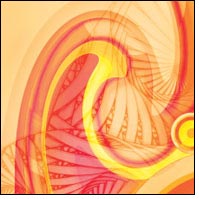 Continuing to grow in scope, Intertextile Pavilion at Shenzhen successfully attracted more than 13,300 buyers from 36 countries and regions all sourcing from a great variety and quality of suppliers. The figure represents a 12 percent increase from last year's edition, which welcomed 11,900 buyers.

"This is a very positive sign for us," said Ms Wendy Wen, Trade Fair Director for Messe Frankfurt HK Ltd. "The increase really highlights the fact that Shenzhen and the Guangdong province play a pivotal role in the China textile industry and that once again the Intertextile Pavilion brings key players together."

250 participating suppliers represented several Asia Pacific countries and regions, many hoping to meet with ladieswear manufacturers producing in Southern China. . For first time exhibitor, MariNoble Paris, a South Korea fur manufacturer, the show helped them reach key brands with an outlook for future business co operations.

"The OEM market in Southern China is strong, this is a big attraction for us," said Ms An Xing Mei, an agent from the China office. "We have recently entered into the market sector in China and feel that this is a very positive move.

Chinese brands that visited the fair this year included: Dongguan City Pepco Trappings Co Ltd, Erdos Group, Girdear, JNBY (Hangzhou) Finery Co Ltd, Li Ning (China) Sports Goods. Co Ltd, Radarbird, Romon, Yishion among many more.

"Southern China's textile market is fast evolving and becoming more refined. So far this show has given us the chance to meet with domestic brands," said Mr Stan Tang, Director for S.F. Corp (HK) Limited, a division of Japan's Sun Fashion Corporation. The company provides Japanese-made accessories and fabrics to some of the best-known domestic brands – many of which are manufactured in Shenzhen. "With so many factories in this area, this show is a great place to gather market information as well as gain possible business leads."

New to the fair this year was the Korean Pavilion co-organised by the Korea Federation of Textile Industries (KOFOTI). Exhibitors showcased all kinds of fabrics including cottons, fur materials, man-made fabrics, knits, wovens and many more materials. "We are very happy to participate," stated Chief Representative for the Korea Textile Center, Mr San-Joong Kim. "Direct communication is one of the best possible tools for us to build customer relations and personal contact is priceless."

An additional country focus was the Japan Zone, where suppliers specialised in ladieswear made of fabrics such as cotton, man-made fibres and many others.

First time Japan Zone exhibitors, Maeda Co Ltd echoed the Korea Textile Centre's sentiments. "It is an ideal platform to develop the Chinese market and promote our products," said company representative, Mr Yunhui Chen.

Many exhibitors also complimented the effectiveness of hosting several events at the same location. Mr Philip Chan, Regional Sales and Marketing Manager for Japan based accessories supplier, Naxis Co Ltd, said that the timing of the concurrent events held together with the Intertextile Pavilion at Shenzhen offered buyers optimal sourcing opportunities; which in turn created a favourable business platform for participating exhibitors. These included the China (Shenzhen) International Brand Clothing & Accessories Fair and Shenzhen International Maternity & Clothing Fair.