NY futures rally this week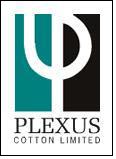 NY futures rallied this week, with December gaining 220 points to close at 76.91 cents, while March advanced 110 points to close at 75.11 cents.

As anticipated the market managed to break out of the 73-75 trading range and rallied about four cents above its recent lows. Based on the changes in open interest, or rather the lack thereof, we have to assume that spec short covering was the driving force behind this advance, while new spec buying seemed to be limited. The trade appears to be a scale up seller into this strength and is probably re-establishing some of the shorts it bought during the dip.

Typically one would like to see higher volume traded as well as an increase in open interest on such a breakout, since this would confirm that new longs are piling into the market, thereby providing momentum. Although volume was decent at the beginning of this advance, it has since fizzled and amounted to a mere 12'000 contracts.

Open interest leaves a lot to be desired as well, with December having the same amount of bets open as a week ago, while total open interest increased by just 3'000 lots. In other words, we are not detecting a new wave of buying and suspect that spec and trade shorts are simply swapping positions.

While the overall market seems to be stepping up to a higher trading range, the action has really been in the spreads, with December continuing to extend its inversion over March. Traders are catching on to the fact that the US supply pipeline has not much left in it and are trying to anticipate at what point in time this situation may change.

The torrid pace of export sales over the last couple of months (3.5 million bales in the last 10 weeks) has pushed this timeline further down the road and many believe that it will take until next early next year to fully replenish the pipeline.

US export sales for the week ending July 22 amounted to 237'500 running bales of Upland and Pima, bringing the total for the current season to 14.1 million statistical bales, of which 11.8 million bales have so far been exported.

Expanding on our estimate of last week, we are still of the belief that we will start the new season on August 1 with around 5.7 million statistical bales in export sales on the books, to which we also need to add domestic mill commitments of around 0.9 million bales for August to October delivery, not counting what they may already have bought for more distant shipping months.

In short, we start the new season with well over 6 million bales in commitments, most of them for nearby shipment, against which there are less than 3 million bales in inventory.

Traders are busy making 'flow projections' for the next few months and will probably come to the conclusion that this shortfall of currently over 3 million bales is likely to grow even larger until October as additional export sales are being added before the incoming crop begins to erase thedeficit and stocks are being rebuilt.