PGI demonstrates strong cash flow generation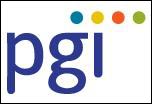 Polymer Group, Inc. reported results of operations for the second quarter ended July 3, 2010.

Highlights included:

Top Line Results Reflect Strong Trends
Net sales were $289.7 million compared with sales from continuing operations of $206.0 million in the second quarter of 2009 and net sales of $279.4 million for the first quarter of 2010, reflecting strong gains in volume in Europe, Asia and Latin America, a better-than-expected contribution from Spain, higher selling prices due to the pass-through of higher raw material costs and increased sales of higher grade medical products in Asia.

Profitability Improved Sequentially and Year-over-Year
Gross profit improved to $53.3 million from $42.6 million in the prior-year period and $48.3 million in the first quarter of 2010.

Raw material costs peaked in April 2010 in North America and declined in May, June and July 2010, resulting in some positive impact at the end of the second quarter and setting the stage for increased profitability in the third quarter of 2010.

Adjusted EBITDA increased to $32.4 million compared with $30.6 million in the prior-year period and $27.8 million in the first quarter of 2010. Adjusted EBITDA, a non-GAAP financial measure, is defined and reconciled to net income below.

Investing in Growth
Contributions from the company's December 2009 acquisition of a nonwovens business in Spain were evident once again in the significant year-over-year improvement in volumes and profitability in the second quarter of 2010 as well as sequential improvement in the business from the first quarter.

In June 2010, the company initiated construction at its facility in Waynesboro, Virginia for installation of its new state-of-the-art, custom-designed spunmelt machine. Representing a total investment of approximately $65 million, the new capacity is expected to come online in the second half of 2011. The expansion complements new proprietary high barrier spunmelt capacity being constructed at the company's facility in Suzhou, China, which remains on track to be online in mid-2011.

PGI's chief executive officer, Veronica (Ronee) M. Hagen, stated, "The strong volume trends throughout all of our regions reflect improving demand in the consumer, industrial and medical markets as well as higher yields from production efficiencies in Europe and Asia. We demonstrated strong cash flow generation and Adjusted EBITDA growth as well as sequential quarter reduction in net debt. We also continued to execute well on our growth initiatives with new spunmelt capacity now under construction in both Asia and the U.S. and significant improvement in PGI Spain operations."

Click here for more details

Polymer Group Inc.