NY futures continue to press higher this week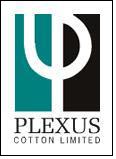 NY futures continued to press higher this week, as December gained another 201 points to close at 86.15 cents, while March advanced 228 points to close at 84.79 cents.

Another very strong US export sales report this morning helped to fuel the bullish case and we are beginning to sense unease and even some panic among mills and traders with short positions.

US export sales for the week of August 20 amounted to a combined 488'000 running bales for Upland and Pima, bringing total commitments for the 2010/11 marketing year to 6.9 million statistical bales, of which 0.7 million have so far been exported. Buyers from 21 different markets participated, with Brazil leading the pack by taking 179'300 running bales, while China was only in 5th place with 29'800 running bales.

When we look at a statistical snapshot for US cotton, we have supply at an estimated 21.6 million bales (3.1 carry in and 18.5 crop), of which 3.5 million bales go to domestic mills and 6.9 million bales have already been committed for export.

This leaves around 11.2 million bales that are still available for sale at this point, which compares to 12.6 million bales at the same time last season. In other words, supply is 1.4 million bales less, despite expectations of a 6.3 million bales larger US crop.

Since foreign beginning stocks are estimated to be 9.7 million bales smaller than last season, while foreign mill use is projected to be up by 3.2 million bales, it is not surprising to see mills adopting a 'better safe than sorry' approach to covering their needs for the season.

From a statistical point of view we may be faced with an even tighter supply scenario in the third quarter of 2011 and securing forward supplies is therefore of paramount importance to mills.

However, as we have stated last week, while mills are actively booking cotton, they are unwilling to pay the current prices and are continuing to buy mostly "on-call". The latest report as of August 20 shows that there were 9.14 million bales in on-call sales yet to be fixed, while just 1.28 million in on-call purchases remain open.

When we look at the distribution of these on-call sales, we have 1.80 million bales on December, 2.54 million on March, 1.53 million on May and 2.23 million on July.

By buying so much cotton on-call, mills are helping to fuel this bull market in two ways. First, the sheer volume of these sales is tightening available supplies and second, the fact that these sales have yet to be fixed creates tremendous support underneath the market.

In the past the market has been kind enough to provide mills with sharp price breaks to fix their cotton, but we begin to wonder whether we will see the same opportunities this season. As this unfixed on-call number is approaching 10 million bales, buyers may be defeating their own purpose.

Speculators have done their part to boost cotton prices, since they have increased their net long position from 1.4 million bales to 6.8 million bales in the four weeks between July 20 and August 17. Index funds have also seen a slight increase, as their net long holdings went from 6.9 to 7.5 million bales over that same period. What's interesting is the change in the number of long spec accounts.