Report of the committee on cotton production research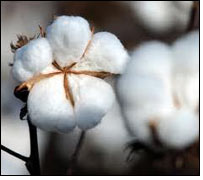 The International Cotton Advisory Committee (ICAC) met in Lubbock, Texas, USA during September 21-25, 2010 for its 69th Plenary Meeting since the establishment of the Committee 71 years earlier. Nearly four hundred people attended the meeting, including representatives from 39 governments and 9 international organizations. The Committee welcomed the Government of Mozambique as its newest member. The theme of this Plenary Meeting laid emphasis on unity and aptly summarized the need to ensure that the common interests of all stake holders in the cotton value chain, including farmers, ginners, traders, textile mills and consumers, are adequately addressed.

1. The Committee on Cotton Production Research of the ICAC organized a Technical Seminar on the topic "How to Lower the Cost of Cotton Production." Papers were presented by experts from countries with large, capital intensive, leading-technology farming systems (Brazil, Turkey, USA), smallholder production systems (Zambia), and in countries in which production is constrained by heavy pest pressure (Pakistan). While there is the potential to achieve large increases in yields, the rising cost of cotton production is a major concern to all cotton producers.

1.1. Cotton is grown in four regions in Turkey, and there are significant differences in the cost of production among the regions. The average cost of production is high in Turkey because of high costs for land, labor, fuel and other inputs.

1.2. Cotton production in the USA utilizes high technology farming systems, thus requiring different approaches to lower costs. Among the technologies available is an autopilot, using the GPS, which guides a machine through a field according to a predefined line. Autopilot can be used with a sprayer, harvesting equipment or only at the time of cultivation. The system enables an operator to work more productively. The automatic boom control and the planter swath control also use the global positioning system and saves inputs by avoiding overlap when spraying insecticides, herbicides and foliar chemicals. With these systems, nozzles automatically stop if an area or row has already been sprayed, and the nozzle will automatically open when an unsprayed area or row begins. Dividing farms into management zones also allows a grower to save on inputs while raising yields.

1.3. Brazil has 215 million hectares of arable land, out of which 70% is suitable for agriculture, cattle, pasture and renewable energy exploration. Cotton occupies about one million hectares, most in the central west part of the country. Brazilian farmers have the highest level of recycling and correct disposal of agricultural packaging in the world. Employees get housing, are trained in accident prevention and work safety, and they are provided on-the-job training. Brazil is struggling to lower production costs through rational use of biotechnology and other inputs, with the ultimate objective of minimizing the environmental impact of cotton production.