New Zealand wool to be used in Headlam's carpet designs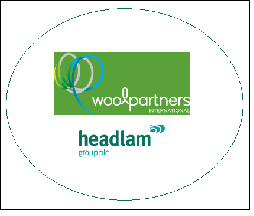 Wool Partners International (WPI) announced that it has entered into a significant new marketing partnership with Headlam Group, Europe's largest flooring and carpet distributor. The partnership aims to increase sales of New Zealand strong wool by more than two million kilograms per year.

The first product range covered by the partnership will be the re-launch of the Artwork carpet range in January 2011 under the premium Kingsmead brand and carrying the Wools of New Zealand brand. Manufacture of this range will demand an additional 600,000 kilograms of New Zealand wool in the first year. Further ranges will be developed and launched later in the year, building to an expected total consumption of two million kilograms per annum – almost 2% of New Zealand?s strong wool clip and equivalent to carpeting approximately 15,000 homes.

The agreement has been structured to deliver premium returns for the benefit of New Zealand wool growers. The volumes involved are all new demand for New Zealand wool.

WPI Chief Executive Officer Iain Abercrombie says the agreement is great news for the New Zealand wool industry. "It is a significant first for Wools of New Zealand in the UK. The agreement reflects the brand value and targeted marketing of Wools of New Zealand which resonates with UK retailers who recognise the quality New Zealand wool."

"This agreement follows the success of WPI's Laneve brand. Over the past year 40 new marketing agreements have been entered into with major manufacturers and distributors, with several more to be finalised in the near future.

This is a major step in our programme to realise the true value of wool for the benefit of Wool Partners' growers. Headlam holds a unique position in distribution of floor coverings throughout the United Kingdom, with sales through 4,000 retailers and ownership of 49 carpet brands."

Martin West, General Manager of Kingsmead Carpets, says Kingsmead is delighted to be the first Headlam brand to launch the relationship with Wools of New Zealand. "New Zealand wool is ideal for the project we are launching, which includes some vibrant colours in plain shades, ideally suited to the wool type.

"New Zealand wool has strong brand recognition in Great Britain which will add to the value perception of our product. The marketing assistance we are receiving from Wools of New Zealand is expected to significantly increase the market penetration of the range."

The "Artwork" range has been coloured and styled by Wools of New Zealand at their Centre of Wool Excellence at Ilkley, UK. Wools of New Zealand European marketing manager, David Hammond says, "The Centre of Wool Excellence works with customers to design and colour products which exploit the unique attributes of New Zealand strong wool. Its capability to develop successful new carpet styles and colours is a major source of confidence for customers, and thus a major competitive advantage for Wools of New Zealand and WPI.