Baltex bags work Product Innovation prize for 3D knitted fabrics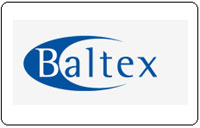 Baltex was awarded the prestigious prize for Product Innovation at the Textile Institute's centenary World Conference in Manchester at the beginning of November.

It was awarded for Baltex work on 3 d knitted fabrics under the XD Spacer programme.

Charles Wood the Managing Director was also awarded a fellowship of the Institute Ctext FTI at a ceremony held in Manchester.

Baltex designs, manufactures and supplies a wide range of high performing Technical Textiles for a range of high performance markets. The company supplies advanced materials to industries such as Aerospace, Military, Medical, Composites and Automotive.