SPINEXPO Shanghai to be held from March 8-10 2011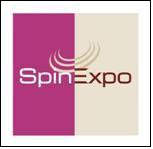 The 17th SPINEXPO Shanghai will be held grandly at the Pudong Expo Centre on March 8th-10th, 2011. The last edition of SPINEXPO Shanghai has attracted 165 textile mills and fibre manufacturers/promoters from 16 countries, welcomed 7,975 visitors. The oversea visitors representing 48% of the whole visitors recorded a significant increasing, which proved once again the leading position of SPINEXPO in international yarn & fibre exhibition sector and that SPINEXPO's influence has been more and more far-reaching. The 17th SPINEXPO Shanghai will certainly offer an international creative platform for fibres, yarns, knitted fabrics & knitwear as always.

Transform starts from NEW
According to the description of organizer that a new visual identity to showcase the upcoming Spring/Summer 2012 collections: after eight years with the same identity, a revised new stand concept will host the collections of our exhibitors. Going ahead with the creative and innovative Trend Area "Looking to the Future", our modern stand concept is neutral and dynamic based on luminescent white partitions and LED lighting, for a completely new scenography.

A new fascia will indicate the sector of the exhibiting company's activity: spinning, knitting, machinery manufacturing, trading and so on. In the meanwhile, a new SPINEXPO team promotes in all parts of China and discovers newcomers in the textile sector, with a dialogue in a more accurate way with exhibitors and visitors. With the strengthening of China's sophisticated consumer, it has become important to be closer to the market.

Furthermore, the new venue will start in September 2011, where all exhibitors, trends and marketing information will be reunited on one single floor of 14000 square meters.

Trends forum-Unveiling the Future
The world of textiles is moving through a sea of changes and challenges: the strong increase in the price of raw materials will undoubtedly consolidate a direct relationship between retailers and spinners in a more leaner way.

SPINEXPO have titled the next season's trend area "Unveiling the Future", revealing a refreshed mood of positive, modernized life. The season's motto: it is time to make a fresh new start, and unveil a season that promotes optimism, indulgence, contradiction and most of all modernism. This sense of unveiling offers an air of translucency, not just as fine sheers, but also chunkier counts, new blends created to overcome the cost of the main raw materials, but also the appearance of lightness and openness that offers freedom of movement and fluidity of shape. SPINEXPO conceive and develop four series on the basis of Spring/Summer 2012 collections and development trend: Future Modernism, Future Indulgence, Future Optimism and Future Contradiction.

Every color message has a positive statement to make. Yarns are about quality, finish and handle. Whether smooth and polished, soft and peached or dry and crisp, the final finish and look must have its own clear look and identity to fit in with the strong color message. What is next in our future may be uncertain, but what we are sure of is we have a future and we must unveil each stage in order to find out what that holds. SPINEXPO has embraced this change and moves forward with you with a rejuvenated spirit and a sense of adventure for the future.