CEPSA buys into Artenius San Roque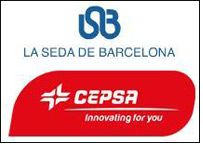 CEPSA Quimica, S.A., a wholly-owned subsidiary of Compania Espanola de Petroleos, S.A. (CEPSA), and LA SEDA DE BARCELONA, S.A. ("LSB") announced that they have formalized the purchase-sale transaction for Artenius San Roque, SAU. ("ASR"). As a result of this operation, the CEPSA Group, through its affiliate CEPSA Quimica, S.A., has acquired 100% of the share capital of ASR, which hereinafter will be called CQ PET, SA (CEPSA Quimica PET), with a workforce of 40 employees. Another 19 from ASR will directly join various departments of CEPSA Quimica, S.A.

The total value of the deal, approximately €32 million, includes both the price paid by CEPSA Qufmica to LSB for 100% of ASR's share capital as well as the value of the company's net debt at the closing date of the transaction.

CEPSA Quimica Guadarranque (San Roque-Cadiz) currently runs two production lines for manufacturing PTA (purified terephthalic acid) and PIA (purified isophthalic acid). The acquisition of Artenius San Roque will enable CEPSA to expand its PET (polyethylene terephthalate) production activity, broadening its presence in the petrochemical value chain.

This takeover deal will deliver key synergies, not only based on the captive consumption of PTA as the feedstock for producing PET, but also from cost optimization in procurements and logistics as a result of the centralized management of supply chain activities, in addition to considerable fixed cost savings.

Work to start up the PET plant, which has been closed down since September 2008 and whose production capacity amounts to 175,000 tons per year, will begin forthwith and the unit is slated to come back on-line in the first quarter of 2011. CEPSA Quimica's takeover of ASR will ensure the continuity of the plant's operations and a significant number of direct and indirect jobs.

CEPSA Quimica, S.A.