Acumen Fund helps GADC to rebuild cotton Ecosystem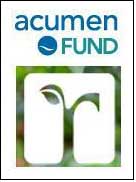 Acumen Fund, a nonprofit global venture firm addressing poverty in South Asia and East Africa, and Root Capital, a nonprofit social investment fund that is pioneering finance for grassroots businesses in rural areas of developing countries, announced an investment in Gulu Agricultural Development Company (GADC), a for-profit cotton ginning company in Uganda. The $2.2 million co-investment, Acumen Fund's first in Uganda, aims to help GADC rebuild the cotton industry in Northern Uganda and provide former refugees with critical support to regain their livelihoods.

"A critical criterion for all the companies in which we invest patient capital is that they not only have sustainable business models but also the capacity for significant social impact in their communities," said Jacqueline Novogratz, CEO, Acumen Fund. "GADC has great potential to bring renewed life to Northern Uganda's cotton industry and empower thousands of small landholder farmers with the skills to compete in today's global market. We are excited to make our first investment in Uganda and look forward to being a part of GADC's, and Uganda's, future."

For Root Capital, this loan builds on a portfolio that includes six other small and growing businesses in Uganda and more than 35 businesses across sub-Saharan Africa. "Root Capital is proud to contribute to the revitalization of Northern Uganda – an area ravaged by the Lord's Resistance Army (LRA), a brutal rebel group that has waged Africa's longest-running insurgency," said William Foote, Founder and CEO of Root Capital. "This investment will help GADC create livelihoods for thousands of people who lost everything to decades of violent conflict."

GADC is the only commercial ginnery with operations based in the Gulu District of Northern Uganda, and it sources both organic and conventionally-produced cotton from approximately 42,500 smallholder farmers in and around the area. The joint Acumen Fund, Root Capital investment will be used to purchase conventional and organic seed cotton sourced from local smallholder farmers in the 2010-11 growing season.

Gulu District is currently recovering from nearly 25 years of armed conflict and civil strife that left the North the poorest region in Uganda, with an estimated 61 percent of the people living in poverty, almost twice the national poverty level of 31 percent. The UN's World Food Program estimates that nearly 1.4 million people in northern Uganda were made homeless by the fighting, most taking shelter in internal refugee camps.

Two years ago, farmers in Gulu and Amuru Districts began returning to their farms where they face the challenge of reconstructing their lives as subsistence farmers, requiring a reliable cash crop, such as cotton, to enable them to meet basic needs such as school fees, medical bills, and other necessities. GADC's long-term vision is to reduce poverty and serve as a catalyst for the economic recovery of the entire region by re-building the once-vibrant "cotton ecosystem" an ecosystem that before the conflict provided livelihoods to tens of thousands of smallholder farmers.