NY futures continues to move higher this week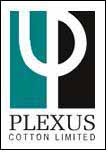 NY futures continued to move higher this week, as March rallied 888 points to close at 152.94 cents, while December advanced 332 points to close at 105.70 cents.

Last week we were wondering where the selling would be coming from after Index Funds were done with their rebalancing. It seems that sellers have once again become very selective in a market that still has a disproportionately high open interest in comparison to the small amount of cash cotton that remains uncommitted.

Open interest actually increased this week, as Hedge Funds reportedly bought a sizeable number of new contracts. On Wednesday, open interest jumped by 2'436 lots in March alone, with the total increasing by nearly 4'000 lots. As of this morning there were a total of 202'326 contracts open, of which 149'764 contracts are in March, May and July. In contrast, the certified stock measures a paltry 1'510 contracts (=151'000 bales) at the moment, which includes bales 'under review'.

When we look at the market from the perspective of long and short futures, we believe that the longs have a much stronger hand at the moment. These longs, which belong mainly to Index and Hedge Funds, benefit from an inverted market that allows them to roll their position forward to a lower price all the way out to December 2012. Given the bullish fundamental and technical picture, they seem to be in no hurry to exit their position anytime soon. Also, with the futures market still not overvalued in relation to the physical market, some trade-related longs may be willing to take delivery of certified stock.

On the other hand the shorts seem to be in a predicament. The trade owns most of the short positions, which are primarily held against unfixed on-call sales by mills (still nearly 8.1 million bales on March, May and July) and against physical longs. Rolling a short position forward is a losing proposition in an inverted market and it is basically prohibitive with the March/December spread at over 47 cents.

Since merchants won't allow their outstanding mill fixations to be extended past current crop, all of these current crop fixations will have to be dealt with by latest the middle of June. This adds up to a lot of potential buying pressure over the coming months.

Furthermore, every time a basis-long position gets sold, short futures are bought back, and since the bulk of the 2010/11-crop is already committed, there is very little hedge related selling left to counteract that. Brazil and Australia may still engage in some hedge selling against their crops, mainly in May and July futures, but these contracts will likely be covered as well because it does not make sense to roll them into December, at least not at massive inversion.

Since rolling into an abyss is not really an option for trade shorts, the only way out is to either buy these shorts back or to deliver cotton to the board. There will probably be some deliveries by merchants if the price is right, but the amount of certified stock is currently too small to alleviate the shorts' woes.