Outlast & Waxman to develop new flame retardant fabrics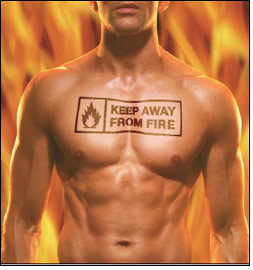 Outlast Technologies Inc, Boulder/Colorado, market leader in temperature regulating phase change materials (PCMs), and Waxman Fibres Ltd, West Yorkshire/United Kingdom, are pleased to announce a new partnership. Together they developed innovative flame retardant (FR) fabrics where the FR Protex modacrylic fibre is blended with the climate regulating Outlast viscose fibre.

The new FR fabrics are produced by the renowned innovative knitter A. Sampaio & Filhos – Texteis S.A., Santa Tirso/Portugal. They consist of 60% MAC Protex and 40% CV Outlast, are Oeko-Tex Standard 100 compliant and certified by the European norm EN ISO 14116 Index 3. This International Standard specifies the performance requirements for the limited flame spread properties of materials, material assemblies and protective clothing in order to reduce the possibility of the clothing burning and thereby itself constituting a hazard.

Additional requirements for clothing are also specified. Protective clothing complying with this norm is intended to protect workers against occasional and brief contact with small igniting flames, in circumstances where there is no significant heat hazard and without presence of another type of heat. The standard increases the safety of persons risking contact with heat or flame.
Because the Protex fibre is blended with the Outlast fibre the new fabrics can provide a uniquely higher level of comfort, temperature regulation and moisture management not normally associated with protective clothing. "We are proud to present another smart development for the workwear marketplace", says Martin Bentz, Managing Director of Outlast Europe GmbH, Heidenheim/Germany. "Protex and Outlast are both well-known brands offering a high added value and also a very good service and technical support to customers."

"We are very excited to introduce our joint Outlast/Protex product to the market", says Greg Cluskey, Managing Director of Waxman Fibres Limited, West Yorkshire/United Kingdom. "Protex is permanently and inherently FR: safer than chemical treatments and without loss of FR performance after repeated laundering or dry-cleaning. We are happy to marry our FR fibre to the climate regulating Outlast fibre which also has no loss of the heat management performance after washing. We wanted to take the advantages of our FR technology with the functionality of the Outlast fibre to reduce stress fatigue for the wearer which is what our research has repeatedly requested for the next generation of combined protection." Example: In a warm environment an Outlast/Protex garment keeps the skin temperature cooler and significantly reduces overheating.

Ignition needs flame, flame needs oxygen, fire needs fuel – remove any of these and burning cannot continue. Protex fibres, working with cellulosic partners in the blend, quickly and effectively remove the oxygen from the surface of the fabric, thus stopping he flame from spreading. It does this by producing minute amounts of inert non-combustible gases which "seal" the fabric surface from oxygen. After the removal of the flame source, flame spread is stopped.