Completion of Camicado Houseware's acquisition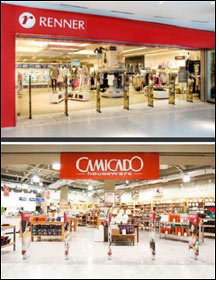 Lojas Renner S.A. informs that on the present date, the Company's subsidiary, Renner Empreendimentos Ltda., completed the acquisition of 100% of the shares the total capital stock of Maxmix Comercial Ltda., a company operating in the retail industry of houseware, bedding, bath and table linen as well as decor articles, under the trademark "Camicado Houseware" and which operates 28 stores in the South, Southeast and Midwest regions of Brazil.

According to the Share Purchase Agreement executed on April 4th, 2011 ("Agreement"), the Transaction's total amount is of R$165 millions, from which will be deducted (i) the price adjustments established under the Agreement on the amount of R$ 12,689,729.39; and (ii) the retained amount of R$15 million, which will be used to take on any indemnifiable losses eventually identified in the acquired company and which shall be released (totally or partially) in favor of the sellers during the period of 5 years counting from the date hereof.

The Transaction represents one more important step towards the consolidation of the Company's business in the Brazilian retail industry, aligned with its growth strategy and value creation for its shareholders.

Lojas Renner S.A.