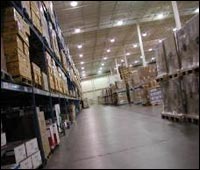 In a move to cut down costs, producers are exploring around the globe in search for the lowest cost exporters/suppliers. Lured towards developing countries in south-east Asian region for lower-wages, transportation industry is stretching its reach longer than ever before. Major players are focusing overseas markets for outsourcing cheap manufacturing as well as expanding their businesses. This result in outbound logistics. And acceleration in manufacturing capacity is driving many producers to shutter superfluous plants. The rest of the plants are gaining the developing rhythm, but must export overseas now to sustain their positions in the market.

Boom in the Internet based services made overseas suppliers capable to match foot with local suppliers. Web-based sales, services and supplies are emerging vertically.

The expanding reach has compelled logistic industry to spur cross-border trade. Regardless-of this outbreak of activity, it is commonplace also for expert managers of local logistics to get acquainted with the complexity of international trade logistics. Global transportation and relevant services includes much complex documentation than for domestic shipments. It almost includes longer delivery times. Evaluation of the arrival times of international shipments is just a magic than solid fact.

The business players always look for just-in-time shipments, thus it aspires enhanced build-to-order model and lot-size-of-one shipments, which results more pressure on logistics industry. Logistics industry has usually been old-fashioned traditions. Usually, the shipping personals would decide for carriers, customs agents and so on. Normally, their search doesnt go beyond the initial service providers who cover all the minimum requirements. Once the shipment kicks-off its journey towards its destination, it is really hard to assume reaching time. For example, a ship that started its journey from Asia could meet harsh weather, which may delay its reaching on the West Coast for three days. On the other hand, the trucks at the West Coast would have to wait and sat empty and ideal for the three days, which would certainly result in big loss. These kind of unpredictable losses are usual in international logistics.

Thus, even the largest multi-national companies avoided logistic services on a worldwide basis. They opt to establish their operations in each country and let them to manage logistics individually.

The boom in Internet services changed international logistics rapidly. At present, vendors can cater massive numbers of global shipments. Complying with this, they create and uphold substantial databases, which cover country-specific laws and regulations. Factually, thousands of combinations of containers, ports, and so on are likely counted for moving a shipment. International logistics vendors also maintains cost and route information on hundreds of hundreds carriers, which are operational in dozens of regions, which offers both lower freight bills and cutting of delivery times.

A biggest disadvantage in international logistics is the vagueness in arrival times. Materials managers have had modest choice, so they had get around by adding more safety stocks. Thus, the costs of inventory management in the overseas parts are naturally higher.

The uncertainty of delivery time is due to not tapping of international shipments closely and step-by-step. This is easier said than done. However vendors are now offering tracking system, which is necessary in continuous tracking of both international logistics network, and electronic visibility in each yard and carrier. Although there is much to be done to achieve this stage, the pieces of the puzzle are gradually coming together.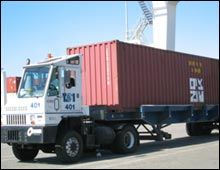 Even though vendors are offering a worldwide network, significantly added and dedicated, equipment is still required. For example, tracking completed products needs a yard management system, which recognizes each container in the yard and its placement. The radio frequency Identification (RFID) tags in containers, whose place is detected by antennas located in the yard.

Maintaining the clear vision also needs tracking the containers as soon as they leave the yard. This tracking is possible by Global Positioning (GPS) systems and satellites, however, use of these systems are not usual at present. As a result, the industry does not provide step-by-step
tracking of container.

An important trend among logistics services providers would aid the industry. Logistics industry veterans unveil that logistics service providers are extending reach worldwide and expanding their services too. Regardless of understandable limitation, global logistics should obviously improve. Web-based companies and technically ground-breaking carriers such as UPS Logistics, Ryder, and others will carry on showing the way. Global logistics in near future should be distant more faultless and reasonably priced than ever.
---
To read more articles on Textile, Fashion, Apparel, Technology, Retail and General please visit www.fibre2fashion.com/industry-article

To promote your company, product and services via promotional article, follow this link: http://www.fibre2fashion.com/services/featrued-article/featured_article.asp