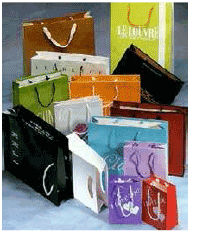 The European apparel industry is speedy, lively and highly spirited. Its imports account one third of the world's total textile trade, and consumer apparel sales are over ?300bn annually. The EU fashion apparel retail industry has witnessed massive ups and downs in last year. The considerable movement in industry was a result of frequently changing consumer's demands, purchasing trends and the focus on time management in merchandising to enhance value for existing buyers, which are becoming more demanding and rationale oriented.

European apparel industry being more diversified in its approach towards style and fashion, 2005 was truly a challenging year for the worldwide apparel trade. The strategies that the European leading apparel retailers like Inditex, Carrefour, Next, Marks & Spencer, Mango, H&M and Karstadt Quelle have adapted for considerable growth in future are emphasized below.
Inditex: Rapid action on consumer feedback keeps company forward

The strategy to give fastest and finest response on consumer feedback to alter its product assortments at the least indication of change in consumer demand, keep the brand ahead than others. The significant task, which the sales-staff conducts, is to understand the market technicalities. One may find them keen to know about the requirements, even when they chat with the buyers in the store.

The Inditex seems to be more interested in finding out that what buyers want. The store notes down the of consumer feedback, and creates a databank, which is then sent to its head office. The head office reviews the feedbacks and takes immediate action accordingly. In a move to fulfill consumer's demands, the product assortments are modified or even created.

The suppliers of Inditex have to work hard to keep pace with new demands, probably every week. Inditex pertain a corporate routine and transparency to its suppliers to uphold the supply chain. Inditex claims that these arrangements support it to take control on the whole production and distribution process. Additionally, it also helps the company to meet radically changing fashions.
Carrefour - Focused on expansion and enhancement in consumer response

Carrefour faced unfavorable fiscal last year, due to poor performance in Taiwan, Brazil and Thailand, although it did well in countries like China, Argentina, Malaysia and Colombia. The results for first quarter 2006 was satisfactory comparing with first quarter 2005, as it witnessed climb in sales by the steady growth in France.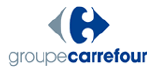 At present, Carrefour is largest retailer in Europe and ranks second in the world with over 11,000 hypermarkets, supermarkets, convenience and hard discount stores in around 30 countries. In order to expand, the company has already launched and acquired 191 new stores, accounting over 2,70,000 sqm of sales area in the Q1. Carrefour is planning to add 1.5mn sqm to sales area in the current year. Targeting to avoid incidents of pilferage, the company is adapting anti-shrink technology for its stores, whilst providing an index for other retailers who together lost $ 38bn to shrinkage in last fiscal.

The company is introducing the enhanced source tagging program this year. This program supports the retailers to quickly respond to consumer's demands for product assortments and enhancing availability of goods on shelves at sales floors.
H&M: Strategize to add 100 Stores per year

Hennes & Mauritz (well known as H&M) has always worked hard to provide invincible value to the customers via adjoining quality, fashion with competitive price. Today, it exists in 14 countries through 730 stores. The company is planning to expand further, with an average of 100 stores a year.

The expansion will be executed in untouched countries also. The major reasons behind the success can be assigned to the capability of internal designers, examples of piggy-backer style, and ability to quickly identify trends and introducing elegant and exclusive designs at lower price bands.

The development of product is at the centre of evolvement, and worldwide suppliers are greatly involved in order to fulfill increasing amount of product assortment with newly added stores. The focus of the company is balancing both, product development and expansion, to meet the demands of huge customer-base.
Marks & Spencer: Registers come-back with enhanced product assortments
Marks & Spencer has registered its come-back since last year, when the profits were sagging, through its latest ad campaign, which concentrates on adding value to its product assortments. Marks & Spencer has noted increase in profit since its suppliers were directed to raise the discounts to 10% from 5%.

The company registered climb in yearly profits before tax. It said that the profit before tax without exceptional items was GBP 751.4mn ($1.41bn). The company is communicating directly to the suppliers to overwhelm product and cost. Marks & Spencer initiates to have long-term partnerships in supply chain to cater consumer's demands on fashion at more competitive prices.

In a move to expand further, Marks & Spencer plans to launch its first store in Latvia in the current year, and next store in the Baltic States, following the success of the trial store. The new store in the capital of Latvia, Riga will add 930sqm to its total sales area. This expansion will be result of the agreement with Czech company Coms.
Mango: On a move to expand and brand promotion

Leading women clothing retailer, Mango is planned out well-structured promotion of brands and expansion. The concept of MANGO is a perfect blend of quality product to produce latest fashion trends at affordable prices. In recent years the company has been considerably engaged in franchising its operations. MANGO is planning lucid approach to the media strategies. In a move to expand further the company is looking to enter into brand oriented markets, such as Australia, Italy and also China. The company has already executed expansion plans, opening stores in cities like Paris, London and Vienna.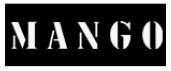 The product assortments were always been made at the best quality level, and now the company is looking to allure high-end consumers for its exclusive goods. MANGO is endorsing well-known celebrities to add value to its brand. The company is directing its vendors to work with other companies in order to meet the requirements in product assortment.

At present, MANGO runs 885 sales points in over 80 countries worldwide. MANGO registered a turnover of Euro 1144mn in the year 2005 that depicts 8.4% a year on year growth.
Karstadt Quelle: Looking to uphold business via strategic mergers and tie-ups

Performance of leading mail order and department store in Europe, Karsadt Quelle bounced backed after facing bit slow down over the last few years.

targets at upper levels. However, Universal Mail Order Germany did not performed well and registered sales below its target. Karsadt Quelle is looking for affirmative sales and revenue climb by reorganizing its mail order business by the year 2007.

After rearranging its business and securing its financial status, the company is entering into the 3rd part of reorganization with enhancing quality and planned shift. Recently Karsadt Quelle has generated Euro 4.5bn from selling its one of the department store properties to British real estate fund Whitehall. The company is also planning sale off other properties to generate Euro 600mn.

The planned re-organization of the company includes mergers and tie-ups of its Department Stores and individual units like recently established Premium Group. Mergers are also possible in Universal Mail Order, in e-commerce or in particular brands. By the end of this year the company will be free of monetary debt. After paying all debt, the accruing profits will be invested in the expansions of Department Stores.