Since very recently, the retail sector in China was an impermeable one, allowing almost no entries from overseas. The trend is being reversed with increasing activities in mergers and acquisitions ("M&A"), consolidating new and emerging retail trading businesses. Retailers have realized that the future lies in linking each other gives a cutting-edge advantage on achieving buying power over suppliers; besides, the global trend goes in the same direction. Consolidating markets which were previously scattered in bits and pieces has resulted in the creation of several investment opportunities: whether for multinationals or local corporate and private investors.

Investors cannot help relishing at new opportunities that are created as the need for capital increases with the growing rush to acquire strategic locations for the purpose of establishing national business outlets. The operational framework is now more relaxed, providing multinationals with an unequal breathing space in their manoeuvres. Still, those who came in during those tight regulations face delicate issues in their quest to integrate or acquire Chinese businesses. New comers, on their side, can choose to directly acquire existing retail businesses or set up their own local sales network. Let us give a serious look at those retails businesses where M&A activities are most lively and see how this fact is benefiting potential investors.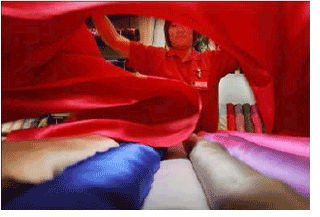 Retail revolution

China is today an indisputable economic power on the world market thanks to unprecedented economic reshuffling of its internal business environment through elimination of heavy regulations. The retail and distribution sectors were the last ones in this re-engineering process since China's economic policy has long been focused on developing its export-oriented manufacturing sector. It was only in the mid-90s that the government decided to give a push to the retail and distribution markets. The strategy was clear: to implement measures by gradually liberalizing the local retail market to foreigners so as to allow Chinese operators sufficient time to prepare themselves for the global competition. The result was an unbelievable economic growth for the past 20 years turning the country into an outstanding economic force on the global market. During that process, the Chinese society has witnessed the transformation of its middle class society into an urban consumer society whose demands are becoming more and more sophisticated.
The new changing socio-economic environment did not affect only the urban population. Rural inhabitants showed their willingness to get a piece of the cake by moving massively to urban areas and this in turn boosted the retail business industry through an increased consumer base. The rural markets, on the other side, were naturally reduced to an insignificant proportion. The attractiveness of the Chinese market lies in its size and inequalities that resulted from a one-sided migration, i.e., from rural to urban areas.

Before its admission to the World Trade Organisation, inward foreign investment was a process full of obstacles, deliberately slowing down the growth rates of foreign investors. Most trade barriers and tight regulations have been eliminated leaving traders with a less hostile business environment to perform in. For example, foreign traders no longer have to establish joint ventures with Chinese companies to set up business in China, they can now do so through wholly-owned foreign enterprises (WOFEs). Thus, foreign traders now find themselves in a reassuring and comfortable environment, visibly impacting on the business growth. They are entering China not only via their own retail outlets but also through M&A, taking over existing businesses. The Ministry of Commerce (Mofcom), which has authority to monitor small and medium-sized foreign owned retail business, further alleviated the hardships by empowering local provincial Mofcom bodies as from 1 March 2006.

China now hosts more than 35 of 50 the top retailers of the world. Contractual foreign direct investment (FDI) was evaluated at US$1.9bn for the year 2005, with more than 1000 foreign-own retail and wholesale projects approved by Mofcom. Astonishingly these represent only 2.6% of the total retail market sales in 2004. Foreign-retail businesses stand only at 17 among the top 100 Chinese ones. Only Carrefour of France has been able to enter the top ten list of retailers.
It is undeniable that local retailers are still maintaining their supremacy in China due to government's support. Mofcom has even agreed to provide financial support to 20 top retailers in 2004, among which is Shanghai Bailian (Group) Co, the top retail business with declared revenues of Rmb72.1 (US$8.9bn) in 2005. Chinese government is well aware that its local businesses have to keep themselves on the watch, with the gradual entrance of foreign players on their ground. They need to match the new standards of foreign investors who provide innovation, sophistication and modernity as complements to their products base. Chinese have definitely understood the trick, and are now increasingly facing the emergence of original business ventures having potential to expand overseas using government's supports. However, there is a strong feeling that the Government is favoring more state-owned or previously state-owned companies, but the fastest growths are clearly visible within domestic private sector where M & A keeps it attractiveness as an interesting tool.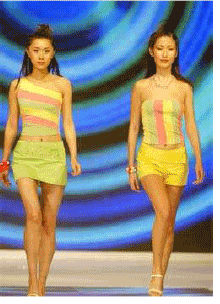 The urge to merge

The rush to expansion is generalized in the retail business pushing everyone, from domestic to foreign-owned enterprises towards rapid expansion - all in an aggressive mood. The objective lies in strengthening bargaining power against supplier, a trend confirmed on the Global market. Acquisition remains the best option, giving an instant physical growth to business size; multinationals entering the market late favor this kind of expansion to move ahead of competitors in less time than normally required. M&A is still mostly seen in the domestic retail sector where business owners are moving straight towards expansion head-down as an inevitable necessity. Strengthening power, and increasing size are two objectives on which retail businesses are not ready to make any concessions, no matter the lines of products they are dealing with; whether food, sports, fashion, or home electronics.

M&A have only been considered as an interesting option during the past ten years and this relatively young existence has surpassed the speed at which new retail businesses are being created. Those willing to enter M&A activities are confronted to a shortage of suitable solutions available for acquisitions. But the market is responding superbly with creation of new retail outlets. 2005, China has seen the apparition of 70,000 new supermarkets. Beijing joins this trend; it is expecting the creation of 600 new retail businesses in its region this year.

These developments within the retail business give M&A activity a whole new life, as businesses start to move towards acquiring stronger bargaining powers. Diversification of products line is another factor being seriously taken up by Supermarkets adding modernity to their classical lines of products, for example by launching products like mobile phones, fashion accessories, personal care products, and similar items. Again M&A is expected to stick itself to these categories as the need for strength is felt in every section of the retail business with a view to acquire markets beyond the traditional regional reach. The Chinese top 30 domestic chain stores account for a rise of 21% in a year to reach 16,665 in 2005 whilst their total sales increased by 31% to reach Rmb491bn (US$60.5bn).

Suppliers are also expected to react to the M&A revolution as they are certainly not indifferent to the rising power of buyers on the market.
Fashion retailing

In the last few years, national domestic chains have started to appear on the local scenery.

Metersbonwe, is one of them. A retail chain in the casual clothing business, which started back in 1994 in Wenzhou (Zhejiang province), now with an impressive revenue Rmb2 bn (US$247m). It boasts of 1,500 stores around the country and 900 businesses in franchise operations. SeptWolves, and Youngor both menswear retailers are also on the same trend.

Foreign-based businesses are also very successful in this venture. Casual clothing retailers, based in Hong Kong have entered the Chinese market very rapidly. Reputed names like Giordano, Bossini and Baleno have deliberately chosen strong positions by making themselves available to local offers keeping in mind that local competitors learn and react quickly.

In China since 1992, Giordano now has 680 shops, which represents 45% of its business, and it has been declaring a profit situation for the past five years. Its success is based on its sourcing capabilities and excellent relationship with manufacturers.
Hong Kong based businesses had a major privilege over their international competitors in their rush to enter China, through the Closer Economic Partnership Arrangement (CEPA) allowing them to implant their wholly-owned businesses earlier, i.e. in 2004. This early entry on the Chinese market is now proving an important advantage through greater knowledge of their consumer base, stronger business relationships and recognition from consumers. However, foreign-investors' aggressiveness and willingness to match competition is expected to gradually washout this advantage.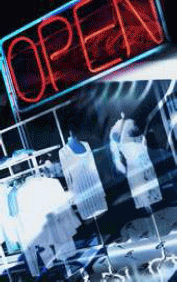 Franchise agreements remain an option for international retailers, but still others have recourse to concession arrangements. Esprit has 280 concessions to date; it started in the Chinese clothing industry in the 90s. The French retailer, Etam, made an even more impressive move with 2,000 concessions spread over China and sales increasing by 14% in 2005, group profits of US$17.2 as compared to a reported lost of US$68.2m in 2004. In September 2002, Fast Retailing Co, a Tokyo listed company, launched its first Uniglo store in Shanghai. They are now reporting a constant revenue growth and opened two new stores in Beijing in September 2005. The Zara brands, owned by Spain's Inditex set up in Hong Kong in early 2004 and are now considering seriously opening several other outlets in Shanghai and Beijing by end 2006.

The modernization and developments in the retail sector has revamped the overall retail environment, providing shoppers with new experiences. Developers are not hesitant to launch themselves in the development of modern shopping malls. Investors, on their part, are seizing any opportunity to grab their share of retail property investments as real estate and property development business hit high scores. Reputed brands are not insensible to all these happenings and feel the urge to be present in these world-class malls be it in Shanghai or Beijing.
Outlook and opportunities

China's retail industry is expected to continue on its move, increasing the strength of deal activity for the time being and until a particular sector reaches consolidation. New entrants will try to follow the paths of Gome, Wumart and Shanghai Yongle, by staying on the lookout for investors who can provide financial support to their aggressive expansion strategies, including M&A solutions. Foreign-investors investment capabilities and the restructuring of state-owned enterprises will undoubtedly create further opportunities. Pre-IPO operations will be particularly appealing to investors in the private equity category. All these developments in the retail sector also have an impact on the supplier base pushing it towards further consolidation; the real estate business, on its side, is reaping some of the benefits.

Deal activity is increasingly involving foreign retailers as market start to open up and liberalize itself. The need to take over existing stores or to benefit from relaxed business regulations with their own WOFEs is now a reality for foreign investors in the retail business. Joint Ventures are not to be written off, however. Carrefour, for example, was forced into a JV in its beginning, even if the local partners were not appropriate for this venture. It then took benefit of eased regulatory framework to shake-off its partners by acquiring their stakes in the JV. But for new entrants like Tesco, using a JV will still be a suitable solution, as it capitalises on the strength of its Chinese partners and their knowledge of the market. Local businesses are learning the market rules very quickly, and are now in better positions to impose higher valuations on their foreign counterparts entering their market. They are less likely to release control of their businesses, being more aware of their strengths and most importantly, they are aware of other financing options available.

Achieving success in Chinese retail business is not a precisely defined mechanism. Working your way through choice of the appropriate strategies is the best method, as regulations will continue to change under WTO.

The main target of M&A will continue to be transactions involving exclusively domestic companies, in turn transforming these consolidated domestic businesses into attractive acquisition targets. On the other hand, giants emerging from such expansions will obviously have greater ambitions, for example to expand and set up overseas. Gome, specialist retailer in home appliances having six stores in Hong Kong is contemplating possibilities to set up not only in South-East Asian countries, but also Europe and even US! Product overlap in the Asian market might as well give some strength to the partnerships between Chinese retailers and suppliers. The game to snatch market shares from Chinese retailers will soon leave the China playground to be played on the global market playground.