IT3, Inc. is a for-profit division of the Institute of Textile Technology (ITT) and offers comprehensive wet finishing services to textile manufacturing facilities. Experience confirms that the issues pertinent to dyeing and finishing are unique. At IT3, this uniqueness is understood and the appropriate tools have been developed to assist manufacturers in the pursuit of quality, productivity, and efficiency. These tools include educational programs, site auditing, project management, and product and process performance analysis.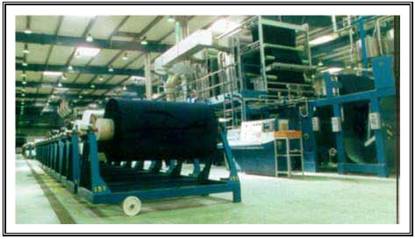 Education and Training
Often the greatest need in tackling any dyeing and finishing opportunity is education not only for management, but also for floor-level associates. It is crucial for each plant associate to recognize the significance of his or her role in the process and have a thorough understanding of what is actually occurring in the respective processes.
Backed by the experience of ITT's graduate program and years of offering continuing education courses, IT3 can customize training programs that benefit all personnel, taking into account their educational background.
IT3 has become a repository for tremendous amounts of information relating to textile dyeing and finishing processes. Through the education services, information can be shared with plant and manufacturing managers so that they can effectively utilize both new and existing technologies and techniques in the coloration and finishing processes.
Auditing
Experience teaches that an extra set of eyes focused on process improvement can be a tremendous asset in any manufacturing facility. IT3 has the experience to provide that added focus. Process audits are available for virtually every dyeing and finishing process including (a) preparation, (b) yarn dyeing, (c) batch dyeing, (d) continuous dyeing, (e) drying, and (f) finishing. These audits focus on the pertinent process variables and always target the identifiable potential improvement opportunities. The surveys are aimed at enhancing productivity and quality.