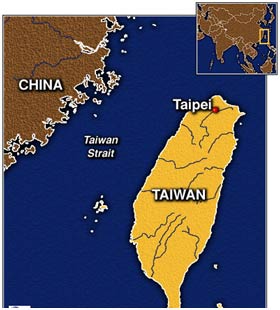 The Taiwan Association of Machinery Industry (TAMI) revealed statistics according to which, machinery exports of Taiwan amounted to US $8.557 billion in the first half of this year, up 12.4 percent than in the same period last year.
The category of machine tools ranked first in terms of largest export items, with export value reaching US $1.921 billion, up 20.8 percent over the previous year. Special purpose machinery stood at the second place earning $679.93 million, up by 20.2 percent.
Textile machineries fetched $273.667 million, down by 16.4 percent while the category of sewing machines brought revenues amounting to $188.952 million, up 1.2 percent. Even leather and shoes making machineries earned $44.234 million, surging by 28 percent.
In terms of the largest export markets for these products, Hong Kong and mainland China together ranked first by consuming $2.47 billion worth of products from Taiwan in the first half of this year, representing a rise of 4.5 percent and accounting for 28.9 percent of the total exports.
US ranked second with $1.265 billion, down 0.9 percent and commanding 14.8 percent of the aggregate exports followed by Japan at the third place with $497.32 million, up 4.9 percent and accounting for 5.8 percent. The fourth place went to Vietnam with $341.16 million, up 53.8 percent while Germany stood fifth with $320.97 million, up 30.7 percent. Thailand was the sixth-largest export outlet with $266.45 million, up 0.3 percent.
Indonesia, Malaysia, India, Italy, Turkey, South Korea, the Netherlands, United Kingdom, Singapore, Brazil, Canada, Australia, France, Spain, Finland, United Arab Emirate, the Philippines, Russia, Mexico, and Saudi Arabia were some of the other key export destinations for Taiwanese machineries.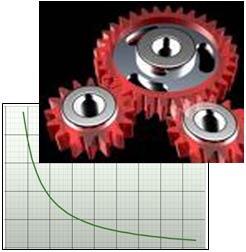 However, import of machineries from various countries also went up by 10.5 percent in the first half of this year leading to an expenditure of $10.098 billion.
Of this, the category of special-purpose machinery ranked first with import value reaching $2.966 billion, up 16.4 percent and accounting for 29.6 percent of the total imports. The second place went to the category of machine tools with $957.11 million, down 24.6 percent and accounting for 9.6 percent of the total imports.
Import of textile machineries stood at the sixth place with $171.62 million, down 7 percent and accounting for 1.7 percent of the total imports.
Japan emerged to be the largest supplier of machineries selling $4.214 billion worth of products to Taiwan in the first six months of 2008, representing a rise of 9.8 percent and accounting for 42.1 percent of the total imports.
The second place was occupied by the US who provided goods worth $2.318 billion, down by 0.5 percent and commanding 23.2 percent. Hong Kong and China together stood at the third place, with $954.48 million, which is up by 32.2 percent and accounting for 9.5 percent of the total imports. Germany came next with $871.62 million, up by 36 percent.
Other major import sources, in descending order, were South Korea, Italy, United Kingdom, Switzerland, and France. Taiwan is likely to grow its exports by 8-10 percent in the ongoing year. Besides, the overall production value of Taiwan-made machinery is estimated to fetch NT$960 billion in 2008.
Export Figures
Product Category

Jan- June

2007

Jan. June

2008

Annual Change

(%)

Machine Tools

1,591,130

1,921,672

20.8

Special-purpose Machinery

565,567

679,939

20.2

Machine-tool Parts & Components

311,655

361,546

16

Woodworking Machinery

312,335

324,755

4

Textile Machinery

327,400

273,667

-16.4

Molds & Dies

245,810

269,722

9.7

Sewing Machines

186,791

188,952

1.2

Paper Making, Printing Machinery

143,129

128,461

-10.2

Leather & Shoes Making










Machines

34,561

44,234

28

Others

2,253,249

2,528,827

12.2

Total

7,612,503

8,557,557

12.4
Import Figures
Product Category

Jan- June

2007

Jan. June

2008

Annual Change

(%)

Special-purpose Machinery

2,549,736

2,966,919

16.4

Machine Tools

1,268,916

957,117

-24.6

Valves & Parts

310,444

316,467

1.9

Textile Machinery

185,643

171,623

-7.6

Others

3,622,640

4,491,585

24

Total

9,056,181

10,009,867

10.5
Source: Taiwan Association of Machinery Industry (TAMI)