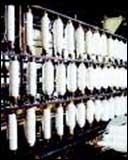 The global economic crisis is set to hit the cotton trade across the globe. Cotton imports at the global level are expected to decrease 12% to 7.3 million tonne in the current cotton year beginning October 2008. This has been projected by the International Cotton Advisory Committee (ICAC) after assuming curtailment in production by textile mills all over the globe during the year.

ICAC estimates that hit by competition from chemical fibres amid slower global economic growth, cotton consumption by textile mills would for the first time witness a negative growth in the current year. Against this backdrop, ICAC assumes cotton consumption by textile mills would decline 6% to about 24.9 million tonne in the current season, which will subsequently lead to a decline in cotton imports in coming days.

Apart from the economic downturn, the projected decline in the income of developed economies in 2009, tightening credit availability for spinning mills and uncertainty regarding the prevalence of the global financial crisis are the other factors that will lead to a cutback in global demand for cotton, said ICAC in its latest report on the world cotton outlook.

The Washington-based global body is an association of governments which have an interest in production, consumption, export and import of cotton. India, which is the second largest producer of cotton after China, is also a member of the association. World cotton trade would plummet this year due to lower-than-expected imports by China. Indications are that China's cotton imports may fall by 24% to 1.9 million tonne. Imports by the rest of the world are expected to decline 7% to 5.4 million tonne, said the report.

Cotton production across the globe is also expected to decline in the current season. According to ICAC, world cotton production is expected to decline by 6% to 24.6 million tonne in 2008-09 due to shrinkage in the area under cotton cultivation. Though India is expected to increase its production by 3% to 5.5 million tonne, a 30% fall in US production would drive down world cotton production.
Written by Kolkata Bureau: "The Economic Times"
Originally published in "The Economics Times" dated December 04, 2008