A study on "How Multinational retailers face new challenges to capture the increased spending power in each of these distinctive markets?"
In emerging markets around the world, the spending power of consumers is rapidly changing the retail industry, both globally and locally. Multinational retailers seeking new sources of growth are watching the mass markets of Brazil, China, and India, whose large populations and strong economic growth have made them nearly irresistible. As consumers have greater disposable income, they increasingly spend their money on items beyond the basic necessities. One of the first categories to feel this change is apparel.
The economic slowdown has affected consumer confidence, leading to a decline in sales in the apparel industry as a whole. The impact of the economic slowdown is felt differently by various sub-sectors of the fashion industry. Although conditions are difficult to assess at this time, the market is nonetheless always positive, due to the immensity and strength of the industry in the area.
The retail market is facing slowdown with the ongoing financial crisis happening across the world markets. Since the markets always have internally linked with each other, the impact of the crisis is generally shared among all. The retail market in India is facing slowdown with the ongoing financial crisis happening across the world markets. Since the markets always have internally linked with each other, the impact of the crisis is generally shared among all. The organized retail sector in India is experiencing a slowdown with expansion projects either getting postponed or put on hold.
The recent study conducted by Price Water-house Cooper (PWC) along with Mckinsey's states that with modern trade, consumers would benefit from widely available choices and quantity along with rationalization and convergence of prices. It would lead to a zero tolerance policy for inefficiencies since consumers would be unwilling to pay for substandard products. Since modern trade players were tax compliant and their sale figures outnumbered that of the organised sector, revenue collections would increase. Large retailers would require development of a support mechanism for their operations including logistics, transportation and warehousing which would generate further revenues for the government.
India: Shopping with the family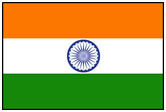 The Indian apparel market has some distinctive features that mass-market retailers must accommodate.
The apparel industry is one of India's largest foreign exchange earners, accounting for nearly 16% of the country's total exports.
It has been estimated that India has approximately 30,000 readymade garment manufacturing units and around three million people are working in the industry. Today not only is the garment export business growing, enthusiasm in the minds of the foreign buyers is also at a high. Today many leading fashion labels are being associated with Indian products. India is increasingly being looked upon as a major supplier of high quality fashion apparels and Indian apparels have come to be appreciated in major markets internationally. The credit for this goes to our exporter community.
Consistent efforts towards extensive market coverage, improving technical capabilities and putting together an attractive and wide merchandise line has paid rich dividends. But till today, our clothing industry is dominated by sub-contractors and consists mainly of small units of 50 to 60 machines. India's supply base is medium quality, relatively high fashion, but small volume business.
Recent recession in Europe and the South Asian currency crisis have also contributed their own bits to the decimating Indian exports. Though these are expected to fizzle out soon, there is no reason for complacency on the part of Indian exporters or of the garment industry. The industry will be soon faced with open competition shorn of quotas or tariffs.
Thus the need of the hour is to enlarge both manufacturing as well as the marketing base. Inculcation of a spirit of innovation by way of research and development and tapping new markets especially in South Africa, Central Africa, CIS, East European countries, Latin America and Australia is also mandatory for export growth.
Indians devote roughly the same share of their income to apparel as do Chinese and Brazilians. But the countrys lower per capita income levels mean overall spending on apparel is significantly lower, and the habits of Indian shoppers present intriguing challenges for multinationals eyeing the market. The most important shopping occasions revolve around special events, such as weddings and annual religious festivals-a figure dramatically higher than the one for shoppers in the other emerging markets studied. Furthermore, to a greater extent than elsewhere, shopping is a family activity in India: nearly 70 percent of its shoppers always go to stores with family, and 74 percent-more than twice the average of Brazil, China, and Russia-view shopping as the best way to spend time with family. The preference for family-oriented shopping is consistent across age groups, income segments, regions, and city sizes.
As, in many markets, in India women are the primary decision makers in apparel purchases for the entire family. But India's men also have an important role: indeed, half of our survey respondents said that their husbands had a major influence on which stores they frequented-a proportion far higher than the one for Brazil (3 percent), China (8 percent), and Russia (18 percent). What's more, India is unusual in that the market for men's apparel is larger than the women's market, where traditional Indian apparel still dominates. Mass-market apparel retailers must therefore find formats and merchandising approaches that will attract shoppers seeking apparel not only for special occasions but also appealing to the entire family.
China: Small budgets, small wardrobes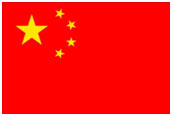 China's clothing consumers are greater in number, but inexperienced about assortments, quality, and features. Global retailers can be of help.
China is the world's biggest exporter of textiles and garments. The garment sector in China is based mainly on the east coast, in Guangdong, Zhejiang and Jiangsu provinces. Most factories are within 'Special Economic Zones'. They are predominantly privately owned and foreign investment is common. For example in Guangdong province, 62% of garment factories are foreign owned, many by Hong Kong and Taiwanese companies.
Despite rapid growth, China's apparel market presents global retailers with significant challenges. Chinese consumers underscores the difficulty multinational retailers may face in applying to China their tried-and-true formulas for differentiating products and brands and suggests that they should adopt new approaches in areas such as in-store sales and advertising. Moreover, the survey highlights important differences between average Chinese apparel shoppers and the country's young adults-a group that offers global retailers some intriguing possibilities.
The study of mass market was essential to understand because it increasingly drives the rapid growth (12 percent a year) of China's $84 billion retail apparel market and represents a significant opportunity for foreign retailers to expand beyond the high-end consumers they have served since the early 1990s. China's apparel market is now the world's third largest-behind only the United States ($232 billion) and Japan ($100 billion)-and the fastest-growing in the "BRIC" countries (Brazil, Russia, India, and China). Seventy percent of apparel sales in urban China take place in modern formats (typically, department stores, though more specialized shops have recently begun to emerge).
Research indicates that China's mass-market consumers have relatively small, undifferentiated wardrobes. Forty percent of the Chinese respondents, for example, report wearing similar clothing at work, formal social occasions (such as weddings), and dates with friends or family, compared with only 8, 13, and 11 percent of consumers in Brazil, India, and Russia, respectively. Although habits are changing, apparel retailers in China may find it more challenging than they do in other emerging markets to establish themselves as specialists in clothing subcategories, such as ladies office clothing or specialty outdoor casual clothing.
Moreover, Chinese consumers of apparel do not appear to place a premium on foreign brands. Only one-quarter of the respondents say that such brands offer better value than local ones do, for instance, and only 11 percent report frequently trying on foreign offerings.
Where about 50 percent relies on international brands that are superior in value or quality. Whereas, Chinese shoppers seem to rely more heavily on price to form their perceptions of a product's quality than do shoppers elsewhere. Chinas urban young adults, from 18 to 25 years old-a segment comprises of 15 million people-represent an exception to these tendencies. Many young consumers favor international brands. Whereas, half agree that "foreign brands are higher quality than local brands," compared with an average of 15 percent across all other age cohorts. Similarly, 36 percent of China's young adults say they often try on foreign products and brands, compared with an average of only 13 percent of other respondents. Although young consumers behave differently from older ones in all of the countries, the differences in China were by far the most pronounced. There young consumers also shop for apparel more frequently than do people in other age groups, spend larger sums on clothing, and are disposed to spend even more as their incomes rise.
Targeting the young is a ripe opportunity and may require fewer changes to traditional merchandising and marketing approaches than serving older consumers would. To reach this brand-savvy segment, multinationals can create new, niche brands that convey specific personality traits-for example, irreverence or creativity. Retailers can also create lower-priced extensions of existing brands, as France's Etam has with its "Etam Weekend" line.
Further, multinational retailers should help shoppers become better informed about clothing subcategories, product quality, and international brands. The recent strong growth of sportswear subcategories such as hiking and mountain-climbing lifestyle apparel suggests that the Chinese consumer's desires are changing and could change faster if nudged. Companies that seek to shape the mass market's evolution-say, through in-store sales efforts that highlight product features, seminars to help consumers discern product quality and craftsmanship, or advertising focused on the benefits of particular subcategories-should help improve customer satisfaction and loyalty. For e.g., Esprit, based in Hong Kong, has successfully extended its brand into an increasingly diverse range of clothing lines (including casual, sporting, and work) by combining in-store elements (such as tailored display racks, lighting, and music) to communicate the essence of various subcategories.
As global retailers contemplate China's mass market, they must recognize that they face more powerful local competitors there than in the higher end of the market. Indeed, the cost advantages of local players and their increasing ability to learn from global retailers' store layouts and promotional campaigns will likely make it difficult to enter China's mass market with a pure-value play. An alternative approach, which multinationals such as Zara are starting to use, involves identifying consumers willing to pay more for the latest fashions. By creating low-cost yet trendy stand-alone outlets in upscale malls or shopping districts (as opposed to department stores), retailers can appeal simultaneously to mass-market consumers with premium tastes and to higher-end customers prowling for bargains. Such strategies hold great promise as China's mass market grows larger and richer.
Brazil: Fashion conscious, credit ready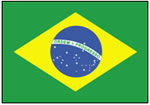 Local stores dominate Brazil's mass-market retailing. Is there room for the multinationals?
Brazil's demand for fashion and luxury has made it the most interesting of the emerging markets. Being the world's fifth most densely populated country means a market many brands have yet to tap into. Brazil has come out as the leading emerging market ahead of China and India.
Brazil is the most attractive apparel market for reasons of demographics and demand. Brazil's clothing market is growing at more than 7 percent annually and is estimated at $37.2 billion. The country is young, with more than 60 percent of population below the age of 29, and its consumers spend $402 annually on apparel -six times more than the average Chinese consumer. Brazilian consumers use credit for apparel purchases far more frequently than in other emerging markets. In addition, small, local retailers make up more than 60 percent of a highly fragmented domestic retail apparel market.
Brazil's apparel market is a cluster of large, growing, and mostly untapped by multinational competitors-seems like a big retailer's dream. These issues include product demands that differ from those in their home markets, a strong preference for local fashions, and the unique combination of widespread consumer credit use and an undeveloped consumer credit market.
As multinational apparel retailers contemplate entering Brazil's mass market, they must come to grips with a consumer landscape that differs considerably from what they find in most developed and many emerging markets. For starters, Brazil's consumers are extremely fond of shopping for clothes: almost 80 percent look forward to it, a figure much higher than those for China and Russia, though about the same as the one for India .In addition, more than half of Brazil's shoppers use most of the clothing they buy for going out with friends and family; the proportion.
Furthermore, Brazil's mass-market apparel shoppers seem particularly conscious of fashion; only in Brazil did it rank among the top three attributes at preferred stores. Fashion trends there are strongly shaped by local celebrities (in particular, prominent characters from popular television soap operas), and only local retailers (with a few noteworthy exceptions) consistently offer the mass-market segment these fashions. Today many of these local retailers and the local brands they sell are highly regarded by Brazilian shoppers: stick to, "I trust local brands," compared with a bit less than half of those surveyed in China, India, and Russia. Similarly, only 11 percent of Brazilians agree that "foreign brands are higher quality than local brands"-a proportion much smaller than it is in the other countries we studied, although shoppers there also exhibit some degree of resistance to foreign brands. Some of the multinationals that have had more success in the Brazilian market, such as the European apparel retailer C&A, have established local identities, for example, by running campaigns featuring Brazilian supermodels.
Because of the absence of comprehensive credit profiles, general-purpose credit cards are rare in Brazil, particularly among mass-market consumers. Still, the proclivity of Brazilians to buy clothes on credit means that retailers face a competitive disadvantage if they restrict their customers to cash payments. All major local and multinational apparel retailers therefore offer cards with low initial spending limits that increase as consumers prove their creditworthiness. These private-label cards-offered through retailer-owned finance operations or joint ventures with banks-now finance around 70 percent of total sales for Brazil's larger apparel retailers and sometimes generate profits comparable to those that retailers earn from apparel purchases.
Multinationals eyeing opportunities in Brazil's mass market for apparel will thus need to develop new skills, since they would be competing against local retailers that often are better credit underwriters for mass-market customers than are large retail banks. (Local retailers, for instance, have higher penetration and lower loss rates.) Multinationals will also have to manage their promotions differently. In developed markets, promotional campaigns, for example, tend to be seasonal and product specific, but apparel retailers in Brazil use attractive credit offerings, such as installment payments, to entice customers.
To take advantage of Brazils unique market characteristics, the multinationals will have to concentrate on hiring strong local management teams that excel both at merchandising and at helping to craft competitive credit offerings. Domestic retailers, for their part, should capitalize on their skill advantages by expanding beyond the major cities, competing in new formats, and taking market share from the informal retailers-thus capturing the large growth opportunities before their multinational competitors can.
Source: &sec=article&uinfo=<%=server.URLEncode(1742)%>" target="_blank">AEPC Weekly