A study on "How Multinational retailers face new challenges to capture the increased spending power in each of these distinctive markets?"
In emerging markets around the world, the spending power of consumers is rapidly changing the retail industry, both globally and locally. Multinational retailers seeking new sources of growth are watching the mass markets of Brazil, China, and India, whose large populations and strong economic growth have made them nearly irresistible. As consumers have greater disposable income, they increasingly spend their money on items beyond the basic necessities. One of the first categories to feel this change is apparel.
The economic slowdown has affected consumer confidence, leading to a decline in sales in the apparel industry as a whole. The impact of the economic slowdown is felt differently by various sub-sectors of the fashion industry. Although conditions are difficult to assess at this time, the market is nonetheless always positive, due to the immensity and strength of the industry in the area.
The retail market is facing slowdown with the ongoing financial crisis happening across the world markets. Since the markets always have internally linked with each other, the impact of the crisis is generally shared among all. The retail market in India is facing slowdown with the ongoing financial crisis happening across the world markets. Since the markets always have internally linked with each other, the impact of the crisis is generally shared among all. The organized retail sector in India is experiencing a slowdown with expansion projects either getting postponed or put on hold.
The recent study conducted by Price Water-house Cooper (PWC) along with Mckinsey's states that with modern trade, consumers would benefit from widely available choices and quantity along with rationalization and convergence of prices. It would lead to a zero tolerance policy for inefficiencies since consumers would be unwilling to pay for substandard products. Since modern trade players were tax compliant and their sale figures outnumbered that of the organised sector, revenue collections would increase. Large retailers would require development of a support mechanism for their operations including logistics, transportation and warehousing which would generate further revenues for the government.
India: Shopping with the family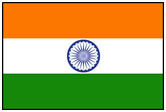 The Indian apparel market has some distinctive features that mass-market retailers must accommodate.
The apparel industry is one of India's largest foreign exchange earners, accounting for nearly 16% of the country's total exports.
It has been estimated that India has approximately 30,000 readymade garment manufacturing units and around three million people are working in the industry. Today not only is the garment export business growing, enthusiasm in the minds of the foreign buyers is also at a high. Today many leading fashion labels are being associated with Indian products. India is increasingly being looked upon as a major supplier of high quality fashion apparels and Indian apparels have come to be appreciated in major markets internationally. The credit for this goes to our exporter community.
Consistent efforts towards extensive market coverage, improving technical capabilities and putting together an attractive and wide merchandise line has paid rich dividends. But till today, our clothing industry is dominated by sub-contractors and consists mainly of small units of 50 to 60 machines. India's supply base is medium quality, relatively high fashion, but small volume business.
Recent recession in Europe and the South Asian currency crisis have also contributed their own bits to the decimating Indian exports. Though these are expected to fizzle out soon, there is no reason for complacency on the part of Indian exporters or of the garment industry. The industry will be soon faced with open competition shorn of quotas or tariffs.
Thus the need of the hour is to enlarge both manufacturing as well as the marketing base. Inculcation of a spirit of innovation by way of research and development and tapping new markets especially in South Africa, Central Africa, CIS, East European countries, Latin America and Australia is also mandatory for export growth.