What do we do with the coffee grounds after we use it? Mostly it ends up in the landfill. How about making gorgeous outfit from recycled coffee beans?
A cup of coffee in the morning improves our mood, alertness, and gives us a mental boost. What happens to the coffee beans once its purpose is finished in the kitchen? Most of the times grounded coffee beans is thrown into the garbage, or sometimes is used as fertilizer. A new process has emerged in the fabric market, wherein, waste grounded coffee beans have witnessed a creative application in making recycled fabrics.
Adding to the craze of sustainable fabrics, a Taiwanese fabric manufacturing company weaves waste coffee grounds into fabrics. Grounded coffee beans are converted into yarn, which is woven into shirts. The squandered coffee bean powder is transformed into interlaced fibers, which is made into fabric, and is tailored into garments. Garments are manufactured in many styles of knitted, woven, and soft shell fabrics.
Soybean, the well-liked cousin of coffee beans is already under the global spotlight for its eco friendly virtues, and is being praised as vegetable cashmere. This caffeinated stuff has now entered the fabric industry, and is likely to create ripples in the global apparel market in the near future.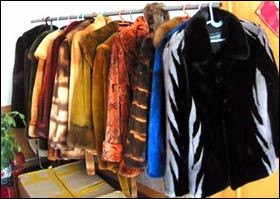 Two T-shirts can be made from one cup of coffee. It has the look of a typical performance sportswear. It is fast drying, and enables UV Protection. It is an environmentally friendly fabric with odor control abilities. These fabrics can be washed with clean water without using a detergent.
Its production method is environmentally sound, and uses less resource for its making. This process proves to be energy efficient, as it does not require high temperature carbonization for manufacturing. Making of this fabric does not involve harmful materials that are generally present in the making of other yarns. Apart from making fabrics, grounded coffee can be innovatively used for making socks, soaps, luggage, shoe soles, and various other products.
Perceptions about organic clothing is now undergoing a sea-change, with fashion designers and ramp shows boosting the concept with an array of trendy, and stylish eco-friendly garments. With a barrage of adequate media attention, eco fashion has now entered the mainstream consumer consciousness. Understanding the virtues of eco friendly clothing and accepting them as a part of the life style will result in the expansion of this clothing market.
Taiwan leads the world in the making of green textiles. Nearly 60 to 70 percent of organic textiles manufactured in the world come from Taiwan. This holistic approach of reusing, and recycling materials, reducing energy consumption, and moving towards renewable energy must be adopted by other countries as well. With the new method, waste coffee grounds no longer need to end up in landfills. After giving a refreshing beverage, and being a biofuel, the multi purposefulness of coffee bean deserves global appreciation.
References:
1) &sec=article&uinfo=<%=server.URLEncode(2017)%>" target="_blank">http://www.taipeitimes.com
2) &sec=article&uinfo=<%=server.URLEncode(2017)%>" target="_blank">http://www.chinapost.com
3) &sec=article&uinfo=<%=server.URLEncode(2017)%>" target="_blank">http://www.psfk.com
4) &sec=article&uinfo=<%=server.URLEncode(2017)%>" target="_blank">http://www.earth-stream.com