Successful retailers simply do things that would make their products look different in the eyes of the consumer.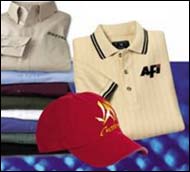 In any sales transaction, both the buyer and the seller do some form of assessment. To create an image in the minds of the consumers, and sustain their share in the cutthroat competition, retailers need to think and act 'out of the box'. Lack of proper business understanding leads it's to failure or decreasing profits. Poor market strategies, failure to establish business related goals, inadequate capitalization, and lack of vision regarding the approaching business opportunities also cause failure in its operations.
Retailers opt for simple strategies that would improve sales, simplify their efforts, multiply profits, and increase their consumer loyalty. Versatile applications in business enable the retailers to enhance their sales operations, thereby increasing their profit margins. This is called 'opportunity creation'.
Personalization and Intimate industry knowledge:
The game of business is played with a proper understanding of the product, and the competitors. Basic role in marketing is the responsibility of the personnel. This involves a clear idea of their target market, display, promotional activities, promotion mix, and pricing tactics. Gaining an intimate knowledge of the industry will enable the retailer to gain competitive edge in the business. It is the customer who decides the success of the business. So it is more important that the retailer should have a proper understanding of what interests the customer rather than what interests him.
Fashion - the main driver for enhancing sales: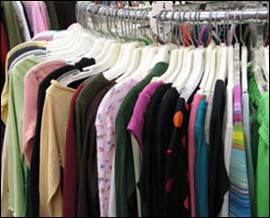 The term fashion comprises a broader aspect than anyone can guess. What factors decide on the term varies based on the category and merchandise. Fashion continues to drive the sales, especially of apparels. Some retail stores have certain apparel brands that are their specialty. Renowned brands like Isaac Mizrahi for Target, and Mary-and-Kate Ashley for Wal-Mart are a few to name.
Themes such as products, colors, and features play an important role in converting the prospective shoppers into consumers. Apparels with alluring laces, and zip-offs will drive the sales for girls outfits, while Capris, blazers, and denims will dominate the sales figures for boys. Camisoles are chosen without baggy bottoms, and still remain a preferred inner and outerwear. Leggings and nits that are sleek are becoming a fad.
Sound Management Practices:
Appropriate decisions, adequate customer service, proper management of time and resources, and a better know how of merchandise will help to run the business in a better way. Equal opportunities for employees and fair pay will bring success in performance.
Image is an important function for marketing efforts and materials. Creating a positive customer perception such as store location, visual merchandising, advertising, displays and other signs will help the retailer to develop a distinct image about the business. Defending the business against burnouts, and having a track performance is the key to successful business operation. Simplifying and automating the tracking process can effectively improve sales performance.
Lead Capturing and Distribution:
The key factor in improving business practices in most of the businesses is the process of capturing and distributing the right lead to the right sales person. An appropriate sales process should be designed swiftly with primary contacts and objective idea.
Nurturing the business is a secret weapon for augmenting sales performance. Once a retailer applies successful strategies into his business process, the result is improved sales performance, producing a steady source of ongoing sales leads. A detailed and flexible sales process can be designed with logical measurement points. This will enable a retailer to transform a shopper into a customer and sustain him in a long-term basis.
References: