Jewelery is nothing but an accessory to go along with an outfit. It changes as per the requirement of each outfit and the occasion. There is a trend of wearing fashion jewelery and such jeweleries are not worn everyday but are designed for special occasions.
Fashion jeweleries are not restricted to women but can also be worn by men. Although the items are quite different but they fall under the same category. A woman can wear a bracelet whereas a man will look out for cuff links to make it look best with the outfit. Branded shirts and jackets have holes for designer cuff links rather than buttons sewn into them. Men also have a variety of items in the jewelery section like tip clip or studs that can also be worn with other accessories.
Toe rings have become very popular among women and are referred to as fashion jewelery. You can only wear it with sandals and heels but not when you are thinking to wear shoes. Fashion jewelery includes items like sapphire, ruby and emerald stones that act as a supporting role with diamonds placed in the center of the ring. They are also less traditional styles of jewelery in comparison to those that can be worn everyday. You can find fine fashion jewelery from any of the jewelery retailer stores that specialize in all types of accessories worn by men and women.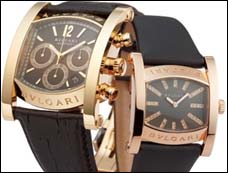 There is only one piece of fashion jewelery that can be worn by either a man or a woman. It is the one and only watch. Of course, there is a difference between the normal watch and a jewelery quality watch in terms of style and the composition. A normal watch will tell you the time but a branded and exclusive watch with diamond studs will turn heads while telling the time.
So, it is clear that fashion jewelery is very important to enhance your overall look with different types of watches, rings, cuff links and necklaces. Along with that, it is necessary to have some basic knowledge before buying such accessories. If you are not sure then you can search over the Internet where you can find the best suppliers selling fashion jeweleries. Make sure that you read the reviews and testimonials before making any decision. It is also necessary to go through their refund policies that may be required if you are not satisfied with the quality of the product. Proper research will help you to have the best products at reasonable prices.
A fashion jewelery supplier working for Hangtag Design has written this article.
Source: goarticles.com