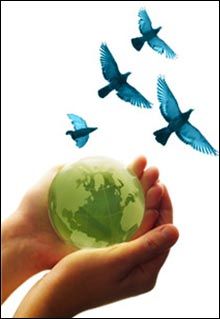 One of the sad effects of scientific advancements is the destruction of environment and nature. Consequences of our technological progress results in adverse effects such as deforestation, air pollution, and mingling of toxic chemicals in water, and ultimately results in depleting biodiversity. Eventually, we may need to conserve nature and biodiversity. One such effort is the formation of Mann Society.
Brain child of the young Ashish Khatri while he was still in his teens, the institution owes its origin to likeminded individuals, educationists, engineers, doctors and socially active youths. This is a non-profit, non-governmental, and non-religious, voluntary organization that works for the betterment of people in the rural and urban areas of the state.
The Mann Society:
The Mann Society is headquartered in Udaipur in Rajasthan, propagated by the former President of India, Dr. Abdul J Kalam. Envisioned with aspiration to save trees, and transform India into a developed country, the society aims to protect the environment from the impact of global warming, plastic waste, greenhouse effects, and marble slurry. Mann Society is registered under government Act1958 on 31-march-2009.The society itself is named with a meaningful motive which explains the intrinsic worth of its services.
M Make A Atmosphere N Nature and N Neat and clean
Young Innovator - Ashish Khatri:

Ashish Khatri is a recipient of a number of awards and prizes among which he is the recipient of an honor of being named Junior Scientist of Rajasthan, by none other than the former President, Dr. Kalam. He was also honored by the Government of Rajasthan on Republic day in 2006. He has secured the first position in the India International Rural Cultural Festival in the Field of Science held by Ministry of Youth, India and has also bagged the first position in an exhibition organized by the Department of Science and Technology in 2006.
Main objectives of the Society:
The society is envisaged with objectives that would promote and ecological lifestyle and the betterment of the country. Its core objectives are:
Promote the use of banana fibres into an eco friendly and cost effective product.

Turning marble slurry into useful product for mankind.

Generating awareness among people through camps regarding global warming.

Supporting farmers in agricultural activities leading to the economic growth, and modernization.

Promote environment related issues like rain water harvesting, alternative energy resources and pollution.

Create employment opportunities for the young and physically handicapped.