By:- Fibre2Fashion.com
Synthetic fibres were born out of the extensive research of scientists improving the natural plant and animal fibres. Created by forcing, through extrusion, synthetic fibres are created by fiber forming materials through holes called spinnerets into the air making a thread. Thus, manmade fibre textile industry (MMF) originated and today, its production has grown worldwide. The Indian MMF textile industry is endowed with strong linkages to GDP growth and consumer spending. The Demand drivers of the industry are the growing amount of disposable income of the consumers, changing fashion trends, and superior demographic factors.
Exports of MMF Textiles: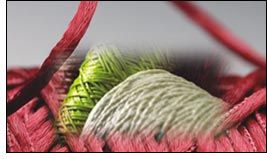 Manmade fibres play a crucial role in the textile segment. The production of Man-Made Staple Fibre industry achieved a growth of 8.9% during 2007-08 as compared to that of the previous year. Exports of Man-made Fibre textiles were valued at Rs.15, 767.45 crores (US$ 3426.43 million) during 2008-09 registering a growth of 17.56% in rupee term compared to last year. Exports during April-November 2009 are Rs.11, 293.33 crores as against the exports of Rs.9353.23 crores during April-November 2008, registering a growth of 20.74%.
Exports of Indian MMF Textiles (2004-08)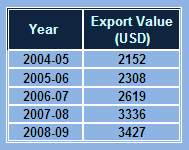 Exports of Indian MMF Textiles grew by 74% over the past five years to Rs.15,767 crores in 2008-2009 from Rs.9,027 crores during 2003-04, recording a 11% year-on-year growth rate (CAGR) during the five years period.
SRTEPC:

With a clear vision to enhance exports of MMF textiles, the Ministry of Textiles, Govt. of India established the Synthetic & Rayon Textiles Export Promotion Council (SRTEPC) in 1954. The Council has its Head Office in Mumbai and Regional Offices in Delhi & Surat. SRTEPC represents over 4000 Indian manufacturers and exporters. It deals with a range of Synthetic Rayon and blended Textiles items, including fibers, fabrics and made-up items and offers a wide range of services absolutely free.
The Council keeps the manufacturers, exporters and importers informed of the latest developments through its publications like study reports, statistical brochures, annual diary, import-export policy booklet etc. A fortnightly Newsletter carries overseas trade enquiries, market reports and keeps Indian exporters abreast of global textiles trends, changes in trade policies, emerging fashion trends, prices, statistical information etc. A special Fabric Guide containing sample swatches of leading Indian exporters is issued by the council, which is a much sought-after reference book by overseas buyers while making their purchase decisions.
By:- Fibre2Fashion.com
Services to Indian Manufacturers & Global Buyers
To enable the Indian manufacturers to compete successfully in the global arena, the Council provides the following assistance: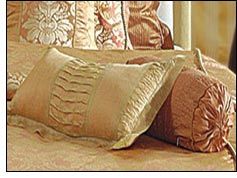 Identify markets for their products.
Introduce them to appropriate overseas importers.
Assist them financially or otherwise in their efforts.
Advise them on situations in the different overseas markets by conducting studies and surveys.
Provide opportunities to give them and their products exposure in the overseas markets by sponsoring their delegations and items.
Advise them on import-export policy and procedures.
Resolve their problems relating to shipping and transport.
Maintain liaison with the authorities to convey to them the requirements of industry and trade and arrange adaptation of policy framework accordingly.
Apart from helping domestic manufacturers to improve their business, the Council also assists overseas buyers in the following ways: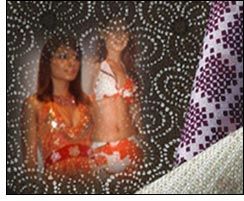 Introduction to the right manufacturers/exporters.
Providing accurate and up-to-date product information.
Information about the latest developments in the Indian Synthetic & Rayon Textiles industry.
Arranging for tie-ups for production and/or export to third countries.
Organizing Buyer-Seller meets.
Circulating various trade enquiries.
Arranging for travel and stay in India.
Amicable settlement of trade disputes.
SOURCE INDIA 2010:

Adding one more feather to its cap, the Council is planning to organize the first ever exclusive Buyer-Seller Meet (BSM), known as Source India in Mumbai. This exclusive export promotion programme is planned for showcasing and marketing Indian man-made fiber textiles to leading buyers in the Middle East and North African countries.
Date and Venue
This exclusive event is planned for execution in the Hotel Grand Hyatt, Mumbai, the commercial capital of India. The event will be held on January 28th and 29th, 2010, showcasing the latest range of synthetic & blended textile items, including fiber, yarn, fabrics, home textiles and made-ups. The meeting arena covers a vast area of 3500 square meters consisting of more than 100 Exhibition Booths, Designers Galleries, Fashion Show Ramp, Registration Desks etc. The event will be inaugurated by the Honble Union Textiles Minister, Shri Dayanidhi Maran. Honble Union Commerce Minister, Shri Anand Sharma, Textile Secretary and several other dignitaries along with the Media.

Why India?
India is one among the handful of countries which has the complete supply chain, right from diverse fibres to a range of fabrics and made-ups. It is capable of delivering customized packages to customers. Indian MMF textiles worth US$3.6 billion are exported to more than 170 countries, of which the Middle East and North African countries account for around 35% of the exports. In a global perspective, India is the second largest producer of rayon fibre/yarn. The country is the third largest producer of synthetic fibre/yarn globally. Indian textile industries are equipped with the latest technology and know-how. Taking these factors into consideration, Source India is planned to be organized in India, especially targeting buyers from the Middle East and North African markets.
By:- Fibre2Fashion.com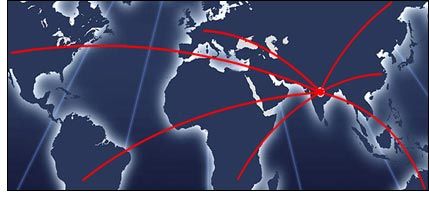 The BSM, tailor-made to cater to the specific requirements of Indian exporters, will be extensively publicized through advertisements, flyers, brochures, Exhibitor Catalogues, website, media release etc., to attract the leading international buyers. Leading buyers from the Middle East and North African countries will be invited to meet and discuss with participating member-company representatives for exploring the possibility of doing business with them.
The Council further proposes to mobilize participation of around 100 member-companies representing different product-groups on a First-Come-First-Served basis. The Participation Fee for a company for a booth of 9 sq. meters along with necessary accessories will be Rs. 50,000. Space can be booked as under:
For companies with less than Rs.50 crores turnover: 1 booth of 9 sq.mtrs
For companies with more than Rs.50 crores turnover: 2 booths of 9 sq.mtrs each
For companies with more than Rs.100 crores turnover: 3 booths of 9 sq.mtrs each.
SRTEPC offers high value-added textile products in an assortment of designs, colors, weaving patterns and textures. The event will prove to be a rewarding experience for both the buyers and sellers by providing a platform to discuss the feasibility of working together, exploring the possibilities for joint ventures, and other competition enhancing prospects.