You have probably heard about bamboo organic clothing. The fashion trends using bamboo as materials have been progressing and the demands for the bamboo clothing are also enlarging. Because of the different benefits associated with the utilization of organic bamboo for clothing and other products the demand is rising. To learn more continue to read here.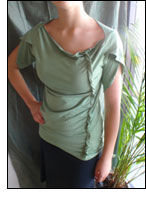 Some People nowadays like to have clothes that are cosy and that don't cause inflammation each time the clothes are put on. Among the top issues of folks when searching for cosy clothes is whether it is soft, will they have an allergic response to it, is it sturdy and is it made of materials that not harm the environment. For some makers of clothing, these considerations might be a little too much to demands, however with the bamboo organic clothes all of these demands are met particularly and all at reasonable costs.
Since the bamboo is botanically classified as a grass, it is one of the planet's most sustainable resources and perfect for clothing material as it can be procured in big amounts. Harvesting the bamboo grasses for mass production of bamboo organic clothing will never harm the ecosystem as the grasses can replenish on its own every 3 to five years. This is the rationale why bamboo organic clothing materials are now the most tough to beat competitor of cotton clothing materials. Even now as you are reading cotton is being rivaled for market share, as more and more people are needing sturdy long lasting and soft clothing.
There are many benefits related to the use of bamboo organic clothing. The clothes are very sturdy and may last for longer period of wash and wear. The bamboo fabrics are comfortable to wear because they're soft and smooth to the skin as if you are wearing silk. No pesticides and chemicals were used in growing the grass and in producing the bamboo clothing. Bamboo is truly the cotton for the new century.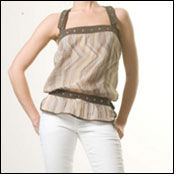 The people that have been using bamboo organic clothing have found it surprising that the material breathes so well and temperatures are better handled. In addition the bamboo material wicks the moisture from the skin, as well as keeps bacteria away. The easy breathability of the bamboo organic clothing really outstands other categories of fabrics, whether or not you are in a dry or wet climate. Little wonder why other makers are now switching to bamboo clothing.
Another good thing with the bamboo fabrics is that the products are really sturdy to not fray out so simply even after longer times of wash and wear. There is no need to handwash, it is sturdy enough to last thru many cycles of the washer and dryer. Bamboo is easy to wash, as the mud in bamboo organic clothing simply loosens up when washed. If you use bamboo clothing in the sun, you will get protection from ultraviolet rays without o irritation to the skin. Bamboo organic clothing is truly an one-of-a-kind-clothing available that's safe for everybody, even for small babies.
Clothes made of bamboo just do not need all of the manmade chemical treatments that cotton clothing or other, similar types do. The bamboo plant is naturally resistant to pests and is terribly hardy in the environment. And nowadays you can find just about any sort of clothing made of bamboo. It isn't important if you are talking sleepwear or jackets or polo shirts or robes or slacks or other clothing article types. Bamboo organic clothes is truly making a name for itself with excellent reason. It is not just some "rich man's fad" or anything like that.
The kindest way to clothe yourself is to wear bamboo organic clothing. With bamboo clothing, you will get to wear stylish designs in a fabric that's all the comfort and softness you are searching for. Now you do not have to worry about have a variety of wardrobes for the different climates, bamboo clothing is what to wear during cold seasons you will get the protection you need, as well as the guarantee that the environment is protected. So now you can be cosy feel healthier and even be stylish and that's what you call an ideal balance.
Source: www.articlealley.com