Murano glass is a famous handmade glass product that originates from the island of Murano, where it has been handcrafted for years. Murano made its name as a commercial port just off the shore of Venice in Italy as far back as during the 7th century. Murano is regarded as an excellent tourist destination for lovers of fine art and handcrafted jewellery for good reason.

For centuries, the glassmakers in Murano held a monopoly on all quality glass and glassmaking. These master artisans refined a number of popular glassmaking technologies for the creation of handmade jewellery, including glass with threads of gold, milk glass, multi colored glass, and imitation gemstones crafted from glass. These age old techniques are still being employed as Murano glass handmade jewellery is crafted into stunning contemporary art.
Murano glass handmade jewellery was massively produced in the 50s and 60s for the purpose of exporting to other countries as gifts and for tourists. The processes used to create these stunning glass gifts is still being employed as the popularity for painstakingly crafted handmade jewellery continues to grow.

Because Murano glass handmade jewellery cannot be massively produced, but rather employs painstakingly complex glassmaking techniques, each piece of Murano glass jewellery is one of a kind and makes for an incredible gift. Anyone who appreciates the gift of handmade jewellery will appreciate what it means to own a handcrafted piece of stunning Murano art glass jewellery.
That is because no two pieces of art glass jewellery from the island of Murano are the same, and each piece is handcrafted using age old traditions that were cultivated and mastered by the finest glass artisans that the world had ever seen at the time that Murano art glass became such a sought after commodity. Anyone scouting for the best gifts to give for special occasions will be thrilled to find that there is a style of Murano glass handmade jewellery to suit all tastes and styles.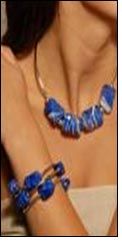 Murano art glass handmade jewellery is crafted using high quality glass and melting agents called flux. Glass is shaped and molded on rods over a flame or torch and slowly manipulated to create highly detailed and truly unique gifts in the form of pendants, beads and other jewellery elements. The colors, styles, materials and techniques used in Murano art glass handmade jewellery can vary significantly depending on what look the master glassmaker is hoping to create.
Popular styles for Murano glass handmade jewellery gifts include millefiori, filigree, enamel painted, engraved, lattimo, gold engraved, incalmo, ribbed glass and submersion glass. Each of these styles creates a completely different and unique piece of handmade jewellery, and because each is crafted by hand, no two could ever be created alike. If you are looking for the perfect gift for someone who seems to have everything, or just the perfect compliment to a favorite outfit, then Murano art glass handmade jewellery is an excellent avenue to explore. This stunning one of a kind handmade jewellery style makes an excellent idea for gifts, whether you are treating a friend or yourself.
Source: www.isnare.com