By:- Fibre2Fashion.com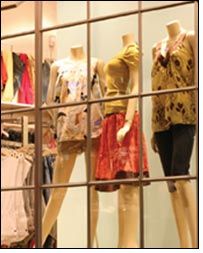 Apparel industry plays a pivotal role in developing a countrys economy in terms of revenue generation and creation of employment. The industry is undergoing a drastic change due to global sourcing and high level of price competition. Favorable demographic factors, rise in disposable incomes, change in consumer behavior and a substantial shift towards branded apparel has resulted in a positive growth in the global apparel market. With the intention to create a pace for the apparel industry with leading-edge business and pivotal networking opportunities for the regions fashion professionals, the Asia Fashion Summit is planned for execution in Singapore.


A novice event, organized by the Textile and Fashion Federation (TaFf), and supported by the Government, it includes two-fold benefits of serving consumers, as well as trade professionals to establish the image of Singapores standing as Asias fashion gateway.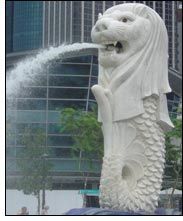 Asia Fashion Summit:


Conducted once in a year, Asia Fashion Summit will focus on all industry concerns with expert authoritative opinions on complexities arising from rapidly evolving markets and consumer patterns. Innovative solutions to challenges involving design speed of innovation and retail traffic will be dispensed alongside prime opportunities in partner collaborations, marketing and media alternatives, international expansion and garnering market share.


This 3 day event will cover all aspects of critical industry issues with highly dynamic and interactive speaker and plenary sessions, taking the stage with the most comprehensive coverage of business management issues for the fashion industry.

Date and Venue and the Target Visitors:


The event is planned for execution from 28th to 30th April 2010 at the Four Seasons Hotel, Singapore. Main targets of the show are business owners, brand managers, retailers, entrepreneurs, creative directors, fashion consultants, and manufacturers from all across Asia. More than 30 dynamic, interactive speakers will be taking the centre stage to provide comprehensive coverage for current fashion business and management issues.

Organizer of the Event - The Textile and Fashion Federation (TaFf):

The Textile and Fashion Federation (TaFf) was formed through a collation of the textile and garment associations in 1981. Singapores textile and garment industry has since then transformed from a manufacturing base to be a regional fashion, marketing and sourcing hub. TaFf takes an active role in nurturing the next generation of talents, facilitate marketing and exportation of textiles and apparels to the world, and promote the betterment of business practices through the adoption of advanced technology. We encourage participation in research, development, innovation and other enhancement activity or social projects which add value to the industry.
By:- Fibre2Fashion.com

While elaborating about the show plans, Julie Harris, WGSN's Managing Director, Asia Pacific enthusiastically says, We are thrilled to be hosting Day 1 of this hugely exciting and unique 3 day Summit. We are looking forward to great debates, case studies, panel discussions and interviews from Global Thought Leaders and our own WGSN Experts its shaping up to be a terrific day."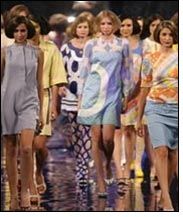 Mr. Benny Pua, President of TaFf says, Asia Fashion Exchange is a joint initiative by the government, enhanced with support by establishing pioneers of the fashion industry. Asia Fashion Summit, as part of this movement, will provide the fashion industry with a new dimension for growth and development, competitive strengths and profitability.


Asia Fashion Summit will roll out the best of knowledge sharing, and market penetration of ideas. It will explore creative methodologies unique to fashion and retail. It will enable businesses with opportunities for repositioning and growth. The event will be a potential opportunity for creating market entry strategies for Asia; succeeding in a global environment, plus many more.
Reference:


http://www.asiafashionsummit.com/