What did the Retail Apparel sector achieve, irrespective of the tightened jaws of recession?
The world is much aware of all the combined owes afflicting the economy. But even in tough times, there are businesses which come on top. Apparel retailing has put its best foot forward to sail over the bumpy financial seas ahead during the past year.
Survival of the fittest:
There was urgency in the situation to decide the survival of the fittest. Weak brands fell out. While every brand was taking strides towards success, quite a few of them stuck out for a number of reasons. Brands that were not able to position themselves successfully in the minds of the consumers made their way through the backdoor.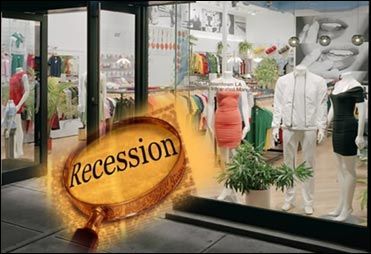 Retailers experienced a realization of what makes their product worth buying. Companies that grew on the top line demonstrating a fundamental strength of their product brand image were able to build strong relationship with their customers. Businesses that were able to understand their struggle and learn from their mistakes were able to adapt. 2010 will see the strongest key players in the market.


Changes in the consumers spending pattern:

The economic crisis has brought about a drastic impact on the spending pattern of the consumers. Due to this, many specialty retailers witnessed a dramatic slowdown in their sales. Consumers started being receptive to changes in industry. Fashion was manipulating the buying habits of consumers. There was a notable shift in their choices and preferences. They were seeking for apparels that were both fashionable, and fitting their budget. With decreased budget, they got more satisfaction making a sound purchase at reduced cost. Retailers started focusing on improving their communication with customers. In the global climate, they started utilizing extra promotions, and discounting techniques.