With the dreadful 'R' word (recession) fading in the positive economic backdrop, human spirit for beautiful things is enduring. People are getting involved in a little luxury treat!


A recovery in the economy is changing not just the financial state, but also the attitude of the people as well. For all jewellery lovers, 2010 will be a hot and out-of-the-box jewellery year. A recent report from the US says that jewellery sales there have already increased by 1%. Fashion trends for the year will have an international flavor. Trends would be more or less similar all around the world. Trends for the year will have a symbolism; a story, unique to its creator and the wearer.
Downturn fuels creativity:
Jewellery design experts, forecasting on the upcoming trends comment that economic recession is actually good for creativity in the jewellery market. Soberness is good for coming up with new ideas. New patterns are created, keeping in mind, the downturn, consumers budget, and their shopping preferences. To equalize the financial constraints, silver and bronze will be used in jewellery.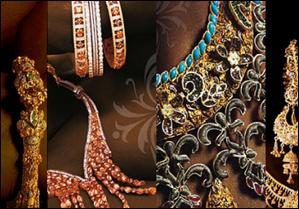 Patterns and Designs:


Trends for this year is turning towards big and bold, asymmetrical designs, and textures giving a dramatic effect. Swarovski crystals, huge natural stones, and pearls will manipulate the jewellery market. Leaf cut outs, and feather motifs will give a dramatic appearance to the wearers outfit. Metal chains embellished with discs, and big metal flowers add a touch of drama in ones appearance. Beaded jewellery will be popular. Coral will be the hot choice for handmade and beaded jewellery. Smoky quartz and champagne diamonds will be in style. A soft purple and ocher will be the popular colors for this year.
Statement Necklaces:
Fall fashion for the year lean towards a trend making necklaces a big fashion statement. Layered necklaces will be back with more compact styles than the recent seasons. Celebrities will be seen in big shows wearing chunky, heavy necklaces. On the contrary, real world will go in for simple and practical looking jewellery with a subdued look. Stacked cube necklace will be the right choice for the current trends.
Beaded Jewellery:
Beads will be extensively used for jewellery making. Woods will be used to make showy beads. Custom made bead jewels will be popular. Much creativity will be expressed in pendants, rings, bands, and necklaces. Even in weddings, beaded jewellery in bright hues will be sought after more than pearls or diamonds. Subtle bracelets will beads; dangling earrings with glass beads or a central piece in a jewellery will be extremely popular.

Silver, Chandelier Earrings & Classic Hoops:
Exotic collections stay for long this season. Topaz, black diamond, garnet, and pink gold stones will make the mix in the fashion cocktail. Modest silver is back in style defined by sheer elegance. Silver earrings with semi-precious stones will make a head-turning fashion accessory. Stripped stones in silver will add a visual texture.
For those who are ready with a big pocket, a chaste pair of diamond stud earrings, and a solitaire pendant has no competitors. A simple diamond duet will complement any accessory and will enhance ones appearance. A womens best friend, after all!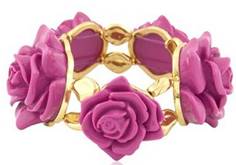 Sustainable Jewellery:
Sustainability is in the minds of all, the jewellery designers too! There is a surge of environmentally conscious products in the market, reflecting in the jewellery also. Jewellery designers will be using traditional materials acquired from non-sustainable sources such as precious stones and metals. Using acids, dyes, and other techniques will be avoided to a possible extent. Mixing organic with precious metals; such as wood with precious stones, and unusual gems will satisfy the ecological mindset on the consumer, and will also do justice to the other items in the wardrobe. Used materials will also be recycled, giving a new inspiration to jewellery.


Past will continue to have a strong influence on the future. No matter from where it comes, people are eager to update their fashion accessories thereby creating their own, unique look.
References:
1. &sec=article&uinfo=<%=server.URLEncode(2709)%>" target="_blank">http://handicraft.indiamart.com
2. &sec=article&uinfo=<%=server.URLEncode(2709)%>" target="_blank">http://jewelry.about.com/
3. &sec=article&uinfo=<%=server.URLEncode(2709)%>" target="_blank">http://www.jewelleryoutlook.com