Introduction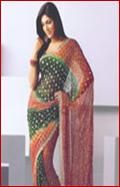 When the era is of globalization andwe have plentiful of imports from international markets of US and China, we need to observe that how far can our national products maintain their identityand create a more vivid presence. This has now become one of the criticalissues to draw our attention. Here we have an undoubted advantage that isaccepted even by those who want to shove our handloom industry to constraint itto the niche market. Orissa-Sambalpuri, Bengal-jamdani, Gujarat-leheria,Maharashtra-Paithan, Andhra-ikkat, the silks of Kanchipuram, and the list areendless. New varieties appear from time to time, like Manglagiri borderedfabric that swept the country long back is still going strong. Uniqueness ofthese handloom fabrics must be treasured, sheltered and armoured. The handloomindustry is dispersed throughout the villages and cities, circumventing theeffluence of concerted production as are there in powerlooms.
Many of the producer regions areclosely linked to their local markets, others such as Chirala in Andhra supplydistant but specific markets through composite trade and credit associations. Ifthis blend of factors is considered to be an incredible asset that it is, andif policies can be framed to encourage and support the potency of the handloomindustry, we can have a perfect opportunity to develop an unequaled textileindustry. India has over 38, 00,000 weaving industries and more than 15, 00,000domestic weaving industries have been set up in the states of North and Easternparts of India. On the other hand, the southern states also have their hugeshare of weaving industries, for example, the southern state of Andhra Pradeshhouses some 3, 20,000 weaving industries. Most of the clusters are situated inthe states of Uttar Pradesh, Tamil Nadu, Orissa, and West Bengal. Along with these centers, the coastal areas of Andhra Pradesh also havenumerous centers for weaving. All these sectors are engaged in the productionof unique varieties of weaving products. Both the weaving sectors of northernand southern India are engaged in the weaving production for the domesticmarket only.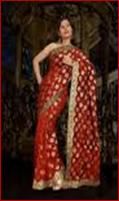 Though every State is home to arange of unique fabrics in hundreds of designs, colors and textures, kept aliveby over 13 million weaver families, Indian fabrics constitute less than 2 per centof the world textile trade. Even this is competitive because of the low wagespaid to the weavers, who have demonstrated enormous resilience and sustainedthe industry by squeezing them. The government has introduced an IntegratedHandloom Clusters Development Scheme (IHCDS) in 20 selected handloom clustersof the country out of the 470 clusters in order to sustain and escalate thesector. Under this scheme, each of these 20 clusters is to be developed withinfour years at the cost of around Rs. 20 million. Each cluster comprises around5,000 handlooms. Finest and exclusive handloom products developed by these 20clusters under the IHCD scheme had been displayed in a handloom cluster galleryof an expo organized in 2009. Handloom and handicraft sector needs additionalsops for development, pertaining to which the Textile Ministry will speak tothe Commerce Ministry to prop up the sector.
Need for the Developmental Revolution
Government has been working hard for the ailed Handlooms sector since long. But in spite of its endless efforts and initiatives the sectors seems to decline anyway. There is the situation where artisans, village and cottage industries, micro enterprises are facing the following problems:
Discrete and unstructured output
Lower scale of production and economies
Lower quality standards
Sluggish credit support
Lower preference to this particular sector
Marketing hitch-ups
Obsolete technology


Advantages of Cluster Scheme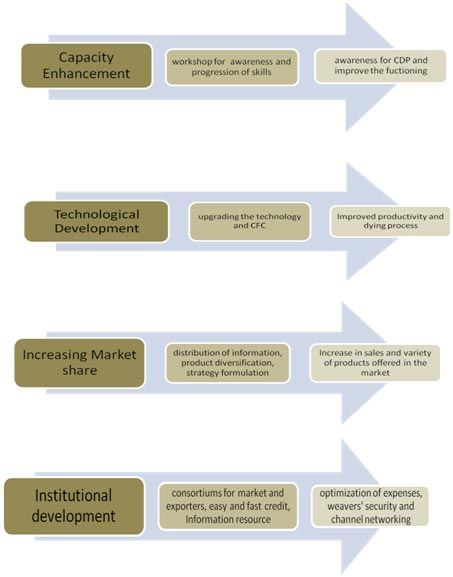 Impacts of the Scheme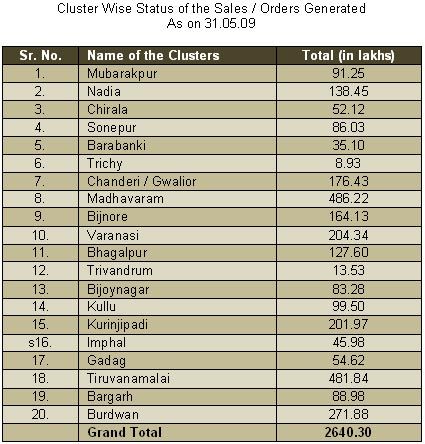 This process involves customization of the designs and products as per the requirements of the customers. Emphasis has also been laid on developing designs for each season i.e., summer, spring, winter, autumn, etc.
Encouragement of weavers in export activities
The weavers are encouraged to bring out export-oriented products to provide a boost to the handloom exports. This attempt has not only been helpful in providing continuous employment but also increased wages to the weavers and craftsmen.
Switching over to the marketable varieties and better value-added products such as home furnishings, foot-mats, made-ups, kitchen materials, other utility items, etc is also a major step to grab the consumer market keeping in mind their tastes and preferences.
Setting up of Apparel Parks



The idea of Apparel Park is to start production of apparels and provide handsome employment opportunities to the local weavers.

The Apparel Park at Tiruppur has an annual export turnover of Rs. 1500 crore providing direct employment to about 7000 persons. Similarly, the Park at Chennai is supposed to provide employment to about 10,000 persons and the expected value of exports will be around Rs.2000 crore as and when completed

.
Benefits to the Weavers

The Co-operative Handloom Weavers' Savings and Security Scheme

Central Thrift Fund Scheme contributing a part of per rupee earned to the savings of the weavers

Family Pension Scheme

Cooperative Handloom Weavers' Old Age Pension Scheme

Weavers' House cum Workshed Scheme

Mahatma Gandhi Bunkar Bima Yojana Scheme (Insurance Scheme For Handloom Weavers)The insurance amount payable to the handloom weavers enrolled under the Mahatma Gandhi Bunkar Bima Yojana Scheme is as detailed below:

Health Insurance Scheme For Handloom Weavers with ICICI Lombard
Awarding Scholarships to the weavers and students

Conclusion

We see a bright future for handloom sector in India past 2015, even if it's the most morose analysis. Though, the working conditions for handloom weavers are likely to beg off which can only be averted if proper interventions are initiated and implemented in this scheme. Government is likely to reduce its role further; competition is likely to increase from other sub-sectors of Indian textile industry, with government playing an adherent role. However, the bright future of handloom sector is ensured by the very trait of this competition i.e., striking at the weakest point at the best time. Environmental changes and emphasis on conservation of natural resources should be able to lend a helpful hand the handloom sector. However, one needs active government support here in all the states and clusters. Markets, both domestic and foreign, would continue to demand handloom products given the exclusivity and niche factors inherent in handloom production but handloom sector would be constrained by the raw material accessibility issues in at least few clusters, if not all. Anyhow, these clusters caters to the needs by providing knowledge of the local throng of the area, skills, workers and resources of production which help them to survive the competitive market and achieve higher economies of scale as compared to non-cluster organizations. These clusters, though multifarious, have the capability to magnetize the resources and efficient workers from distant locations as well.

References
Image Courtesy:
indiafashionexpo.com/.../images/saree495ife.jpg
www.utsavsarees.org/.../SZA450_thumbnail.jpg