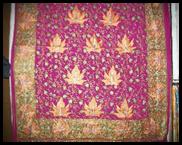 India is a beautiful country, with varying cultures. There is a great variety in styles that one may witness here. The younger generation mostly prefers the western culture of dressing. However, when it comes to traditional occasions or religious gatherings, one prefers to wear a saree. This is the one outfit that looks good on all women, despite their age or body type. When it comes to saree you have an amazing variety to choose from. Different materials, colors and designs are what you can get almost throughout India.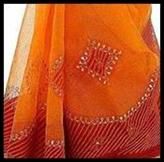 Pashmeena silk sarees is one of the varieties and you can sport it at wedding receptions or other occasions. It comes in many colors and is absolutely beautiful and elegant. You may even buy kota doria saree; these are made in Kota, Mau Utter Pradesh and the nearby areas.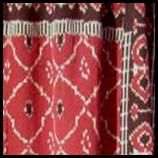 These sarees are made of silk fabric and pure cotton. Traditional brocade sarees are also much in fashion and look gorgeous on any woman. Ikat sarees are also famous and you have the options to buy both single ikat and double ikat sarees. You may have the blouses, which you would wear with the sarees, stitched in a variety of fashion to look traditional or fashionable. You must have surely heard of the famous banarasi saris. They are one of the best quality sarees available in the country with silver and gold brocade work and beautiful embroidery. These sarees are woven out of fine silk and has elaborate designs and are quite heavy. On the basis of the designs, the saree may take time ranging from 15 days to even a month to be made.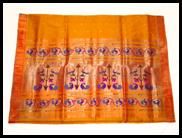 It is preferred to be worn on the day of marriage by many women. The classic paithani sarees is yet another form of saree, very famous in the country. It gets its name from the Paithan village which in is the Aurangabad district. Women in central India wear these paithani sarees on special occasions. If you want to look really different, you might as well opt for the Mysore silk saree. They come in bright colors and have a rich feel. The Mysore silk is a type of Karnataka silk and is considered to be amongst the purest silks available. If you are looking for the perfect saree for your own wedding, pure silk bridal wear is a rage in the country. You have many shops offering you the same.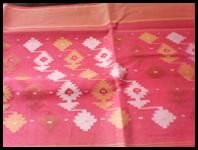 You may go to various designer boutiques and pick the one that complements your personality and shall make you look the most beautiful bride ever. Depending on the print and design on the sarees you can buy accessories yourself such as beautiful traditional jewelry and look even more beautiful. Printed silk saris can be worn for parties and other occasions; they look great during winters. Pashmeena silk sarees are also much in vogue and is opted to by both the young and the elder generation. There are many other types of sarees that you can wear, including jamdani silk saris, ethnic kanchipuram saris, samu silk saree, and butter silk saris and so on. You may drape the sarees in your own style and create your very own fashion statement.
Source: www.articlealley.com