Source: Global Fashion Management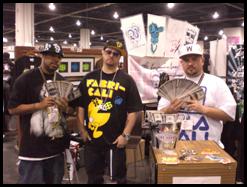 Everyone is very keen to grow their business in the US and believe that Trade Shows are a good way to achieve that goal. There are some pitfalls.
While working with different fashion companies, we meet many brands investing on a trade show in the US (Coterie, Collective, Childrens Club, D&A, Train, MAGIC, Atelier, WSA ) but too many of them return home unsatisfied often having lost time and money.
How can one avoid this disappointment in a market which offers real opportunities to reach a $1M business and more even in a time of crisis?
First and foremost, it is critical that you choose a trade show that corresponds to the positioning of your brand and strategy. This may sound easy but some companies still cant make it happen.
Make sure you get proper and relevant information and possibly visit the show to understand which type of product categories ( fashion forward, contemporary, casual ..) and price point ( designer, bridge, better ..) they work on and the buyers they attract.
A trade show will put together over 3 or 4 days several dozens, hundreds or thousands of brands and on occasion gather together the brands by type of universe (casual, outerwear, eveningwear, contemporary, juniors ). The objective is to get both the brands and the buyers to meet and network. In theory, it is simple. The reality is that it isnt. Why? Because the buyers do not have enough time to go through every aisle & every booth to look at your brand.
What are the actions the brand must take to successfully influence the buyer? The following points are important:
The product.

In a market as competitive as the US, the product only will not be sufficient to succeed. Many brands fail to present well the collection, fail to merchandise it well and/or fail to edit the collection. However, we agree that it is a key ingredient and it must appeal to the buyer.




That being said, the buyer must have the opportunity to see the product.





How to get noticed by the buyer

. This is a key element instrumental to the future success of your brand. Many buyers have already taken many appointments and are left with little time to meet with new prospective brands.


What is the solution? You must prepare the trade show you will be attending. You must contact the buyers ahead of time (mail and phone calls) and not only 2 weeks before they go on their buying trip so that you can be included in the appointment schedule.




Now, lets assume the buyer has seen your product and it appeals to him, you must ensure that the right conditions are offered and that both parties feel there is a mutual benefit.

Working as an American and giving confidence to the buyer are essential. But what does that mean?
Use a Landed duty Paid price list. If you decide to work on a FOB basis ( Free On Board which means that the duty and freight have to be paid extra by the buyer ), please be aware that sales could be slashed by 2/5 or 10 times compared to sales made on a Landed Duty Paid basis. We can help you set up the LDP price list extremely quickly less than a day!
Give 30 days credit terms

. Requesting a payment before delivery is ideal for the seller for many reasons. However, it prevents the buyer from placing an order and it makes it difficult for the buyer to commit to a large order. Cash before delivery is not a normal practice in the US if the buyer has credit. If you are in competition with other companies (and I doubt you are not), the buyer will prefer to buy from companies who offer him 30 days credit.



If you do give 30 days credit to the buyer, how do you protect yourself against the risk of insolvency and non payment?





The tools available are numerous:





Set up an Application Form

,





Have an insurance company.





You must therefore:





Have a collection procedure,

for all open invoices. This is the safest way to ensure you will be paid. Regarding the US, it is compulsory to have a local company to do the collection calls.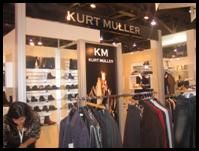 At last, it is important for you to be protected in case of litigation. For that reason you must review your general sales terms and conditions. Over 80% of European companies fail to do that. We have some terms which will protect you.
All the above points are instrumental to your success if you wish to have a smooth and secure running of your US operations.
NB: there is obviously so much more to say about your success in the USA. Many fail to know how to speak to US buyers. You cannot speak to an American buyer as you speak to a British, German, French or Italian buyer.
About the Author:
Thierry Bayle is the founder of Global Fashion Management. He has over 18 years of experience in working closely with Fashion brands and Fashion retailers to grow their businesses both in Europe and the USA. GFM acts as a one-stop shop from product to market and successfully launching the brand working hard on issues such as products, sales, marketing, PR, agents and distributors, website, logistics and even credit management
Source: &sec=article&uinfo=<%=server.URLEncode(2759)%>" target="_blank">www.globalfashionmanagement.com