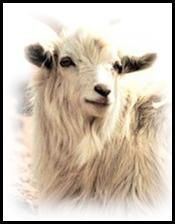 Cashmere wool is the best sustainable and renewable fibre with virtues to protect the user from the surrounding rudiments. Be it knit or woven, woolen fibres make long lasting apparels. Fibres from these garments will not peel and will retain its form for many years, even for generations. Not every goat is cashmere, and this is what makes pashmina cashmere wool a unique and valuable fibre. More than 3000 tons of cashmere is made every year with the majority of them from Mongolia, followed by Australia, New Zealand, Iran, and Afghanistan.
Sustainable Fibre, or Environmental Disaster?
The ever growing lust for the beautiful and soft cashmere fabrics encouraged the breeding of cashmere goats. During the past century, making of cashmere wool has increased up to that extent that it has become unsustainable, and is posing a threat to the environment. What were once beautiful, unspoilt grasslands are now becoming deserts, ravished by the goats breed for their cashmere clip. This is now creating a devastating effect on the ecological balance of the planet. The impact is more visible in Mongolia. The country produces 90% of the cashmere fabrics sold world wide. The increase in demand for these products is taking their toll on the countrys environment both socially, and ecologically.
Captivating Cashmere with a Touch of Sustainability: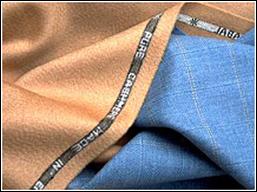 In todays environment, customers are becoming major advocates of the back-story principle. They want to be informed about the story behind the stuff they purchase. If the companies are transparent about their manufacturing processes and principles, they are satisfied that they are buying an ethical product. They want to wear cashmere fabrics in a way that fits their style, budget, and conscience.
Swiss consumers buy more of cashmere fabrics, but also increasingly question how it is being produced. Imports of cashmere into Switzerland have increased drastically, during the recent past. Sustainable cashmere fabrics are made from non-allergenic natural goat fibres. They are animal-friendly, sustainable, and do not wrinkle. They posses durability with little or no pilling, and becomes softer with the age. The finest quality of cashmere fabrics are based on the purity of the yarn and tightness of the knit. Longer strands give the garment a flatter and tighter feel. The quality of the fabric gets enhanced with the strands getting fuller and softer with every wash.
Price of Wales, Prince Charles has launched a campaign for promoting consumer awareness of wool stating it, a natural and sustainable fibre. As per the campaign, the company which makes products with more than 50% of its content in wool will be using their logo and promotional material.
The luxurious fibres from the pashmina goats have inspired many designers, and are preferred by consumers who are luxury lovers. With all the exposure of ecological living, sustainable cashmere fabrics are sought by consumers who want to own luxurious clothing line and also remain eco-chic.
References: