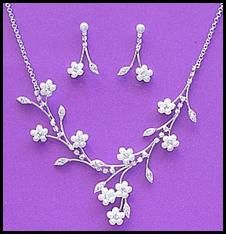 Indian jewelry to Indians has always been more than just ornaments for adorning the bodies. The jewelries speak of tradition, the rich history of the country and the change that the county and the countrymen have been through. Along with such traditionalism comes the fashion sense thus an unusual range of jewelries have been crafted since ages. As they say India is a mixture of different colors with different people living together. Thus, in the fashion of jewelry, one can witness a mlange of cultures, thoughts and the different interpretations of beauty.
Nature has always inspired the Indian jewelry designs. The early civilizations used flowers, leaves, twigs and vines to create natural jewelry to adorn their bodies. The different regions of the country have blended their designs with the nature designs and as a result we get a wide range of different designs. The flowers and leaves, vines and twigs are a common sight in the Indian jewelry. But, what one will find interesting is that these designs come in such different styles that they all seem extremely unique.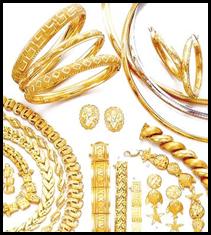 The kundan jadau designs (one of the famous Indian designs) come with a blend of semi opaque crystals (kundan) along with gold, silver and other metals. The designs are extremely ethnic and traditional and are being carried forward since historical times of kings. With time, the designs have taken up contemporary designs, but the originality of the culture is still maintained in the jewelry designs.
Indian gold jewelry is one of the most loved jewelries the gold has always had its magic after all. Although considered fit for traditional occasions and ethnic wear accessories, Indian gold jewelry has continuously changed with time. The contemporary Indian jewelry designs are fit for both ethnic and party wears. You can wear a pair of jeans with party wear top and still flaunt gold earrings, gold chains and gold armlets.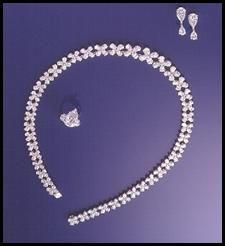 Indian women, especially the married, have always had a tradition of wearing jewelry. So the designs are extremely feminine, but also fashionable. Indian gold jewelry is extremely special in the Indian culture and thus has always had its own aura. The jewelry designs with time blended in with semi-precious and precious stones. Along with the flowers, flower petals and leaves, geometric designs like squares, circles, rectangles and triangles have joined the design league in different forms and variations.
Diamonds are always a favorite and Indian jewellery doesnt step behind in this area. The traditional Indian gold jewelry designs have added the diamonds to create some of the most exotic creations portraying the rich fashion and expert craftsmanship.
Indians have always brought around the art and culture in their creations. Thus the Indian jewelry designs speak fashion but also carry ahead the rich tradition. The history, the culture and the everyday-changing fashion blend in to create some of the finest jewelries one can ever think of.
Source: www.articlepool.com
Image Courtesy:
http://www.paradisestylegroup.com



http://www.myhotdiamonds.co.uk

hattonsantiques.co.uk