Introduction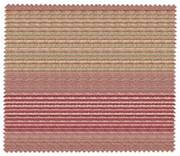 Burdwan holds an important and considerable position in thehandloom industry in West Bengal. Though this district is well-off with naturalresources, a significant figure of people under rural sector preserves their livingfrom this cluster heritage through conventional skills of handloom weaving. Thereare about 94000 weavers at Burdwan cluster either on a full-time or part-timework basis. Apart from this, there are extraordinary designers, dyers, cardmakers, traders and supplementary support providers. Approximately, 60% ofweaver force is from the neighboring villages of the cluster while 40% weaversare from outside the West Bengal especially from North Bengal District.
Jamdani and Tangail sarees with special varieties like Naksapar, Butik etc cotton Baluchari, Silk/ cotton Baluchari saree which has beendescribed as one of the most extremely valued products of Indian Textilestradition. This cluster is an established producer of this type of heritagehandloom products in West Bengal. Due to its uniqueness and craftsmanship itis beyond the affluence for competition with power loomed sarees. Differentvarieties of sarees produced in this cluster are very much popular and wellaccepted for its accomplished craftsmanship and elitism. In this cluster, funds are provided underHandloom Export Schemes. Out of nine, six of the societies have startedexporting their products after receiving I.E.C. no. and rest no. of PWCS are inprocess to get the number. At least 180 weavers, covering 15 PWCS are busy inproduction of exportable fabrics.Fibre2fashion.comhad an elite discussion with Mr. S. Badhopadhyaya, Cluster DevelopmentExecutive of Burdwan Cluster. In this conversation he highlighted about the initiativestaken by the Government for the development of the cluster:
Government has facilitated collectivization of individualweavers by forming Self Help Groups (SHG), ensures support linkages of SHGswith Weavers Service Centre, National Institute of Fashion Technology, StateApex, Textile Committee and NHDC for skill up-gradation, marketing, designdevelopment and procurement of yarn. It provides format credit linkages throughfinancial institutions like co-operatives/ commercial banks for SHGs, andencourages convergence of the schematic assistance from various schemes ofState /Central Govt. for the weavers of this cluster to optimize resourceutilization.
Features
These are some features of the cluster that have beenbrought out in light:
Around 75 to 150 designs are made per annum.

Designers have their own clients, mostly.

Out of all designs only 60% get sold off.

The designers get cash payment against production of design as well as graph work.

Most of the designers produce the design for jacquard woven sarees.

Some designers are trained at WSC, NIFT, and Kolkata

Maximum designers have hardly seen a design workshop/exhibition/ design samples of different states.

Annual income of a designer on an average may be anything between Rs. 28000/- to 40000/-.
Mr. S. Bandhopadhyaya in his interaction with us told aboutthe facilities provided to the weavers. He said:
150 Self Help Groups formed covering 2046 weavers and an amount of 60.66 Lacs loan have been sanctioned to them from District Lead Bank for financial support.
Marketing channel developed with big houses like State Apex, Handloom House, CCIC, apart from direct participation in different Exhibitions and Expos being organized all over India for retail sales of exclusive products of clusters. An amount of ` 307.57 Lacs retail sales have been generated during last four years.
To strengthen Industrial association & build the capacity between weavers, seven consortium/association covering 2954 weavers have been formed and all are registered under different Act in West Bengal.
Need based design with value addition, developed for cluster through qualified designer appointed for cluster.
Skill up-gradation training provided to cluster based weavers, designers, dyers & preparatory workers for better earnings.
Yarn Bank utilizing corpus fund established inside the cluster, through which individual weavers are now getting small quantity of yarn as per the requirement for production.
Common Facility Centre and Dye house (under PPP mode) established inside the cluster for quality dyed yarn and finished products.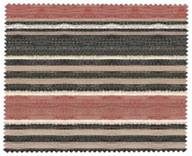 Structure of the Cluster
The handloom sector in this cluster broadly depends on the following structure.
PWCS based

Individual based

Master Weaver based

Trader based
The above mentioned four wings manage the working of the weavers based on the earnings made by them by production of these Handloom products serving as regional heritage.
Function and Activities
The offices are headed by the Handloom Development Officer. They are mainly responsible for listing of Co-operative societies and supervising the activities of the weavers' co-operative societies.
It is also in retreat to the different Central / State Government schemes for the profit of handloom weavers and help for execution of different developmental plans of Government through registered co-operative Societies of handlooms. These include work-shed cum housing, design, development, market development assistance, insurance and pension scheme for weavers, different health package scheme, support for export etc.
Besides, it also controls the support of financial institution like NABARD's loan through district level co-operative bank and also pays out the interest funding grant of State Government to the particular PWCS.
They also manage sale cum exhibitions on handloom products of different PWCS at suitable time like before local festivals like 'Durga Puja' Bengali New Year etc.
Highlighting the Pre and Post Intervention Scheme for the cluster, Mr. Bandhopadhyaya says,
Pre Intervention Scheme:
Individual weavers used to work in isolation

Inadequate linkages with support institutions and service providers

Lack of formal credit for individual weavers

Dearth of product diversification and value added product & latest market oriented new design development

Alternative marketing channel other than Mahajan for the product made by individual weavers was absent.

Due to absence of any facility of quality testing inside the cluster mainly on different parameter of fabrics especially on washing, rubbing, light fastness, strength of yarn used, verification of counts and absence of dye house with modern equipments, confidence level of weavers to convince the customer for their products at the time of marketing, was very poor

.
Post Intervention Scheme:
Individual weavers are kept under one roof by forming SHG which helped them for capacity building.

Support linkages of SHGs with WSC, NIFT, State Apex, Textile Committee, and NHDC established.

Individual weavers based SHGs are getting support i.e. credit facility from Dist. Lead Bank.

Through intervention of cluster based qualified designers latest new designs are being developed by weavers for better marketing scopes.
Alternative marketing channel developed through State Apex, Handloom House & CCIC. Retail sales also increased through participation in different Expos & Exhibitions by SHG based weavers.

Setting up of Common Facility Centre (CFC) & Dye House equipped with modern machineries will improve the colour fastness, brightness and also reduce their cost of dyeing which in turn will help in producing qualitative products by cluster weavers.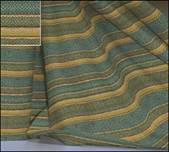 Function and activities of Weavers Service Centre (WSC)
The weavers are facilitated with campus training whenever required where they are given the most up-to-date information of dyeing techniques and weaving. Apart from that they also organize exhibitions, seminars, and workshops, spotlighting novel and superior designs, equipments and dispensation method. They support in executing various government schemes in handloom sector and also provide assistance and communication with State Government handloom agencies.
Activities of N.H.D.C
NHDC Ltd was set up in the year 1983 with the aim to accommodate raw materials like normal class of yarn, dyes and chemicals to the weavers under schemes provided by the Government of India from time to time. The Corporation's motive is to regulate the yarn supply, so that the raw material is available to the weavers/traders/PWCS/mater weavers at reasonable price and standard quality is maintained. Presently the corporation is extending co-operation to the individual weavers/PWCS/ master weavers/ traders by providing them hank yarn under Mill Gate Price Scheme of Ministry of Textiles, Government of India. Also six yarn depot is running through different PWCS in the Burdwan cluster for last four years.
Dissatisfaction of the weavers
Weavers hold responsible the cold market situations in comparison to which they have very low wages.

Powerlooms are overshadowing handloom products which have left them with no other option than to shift to some other work.

Government support is required to strengthen the marketing of Handlooms.

Government should make efforts for better working conditions of weavers.
Conclusion
Apart from these viable actions, growth effort for handlooms is being done by the way of Eco-friendly dyeing and processing, distributing appropriate Technology Exhibition, referential Programmes on H.R.D., organizing the Silk Exhibition, Laboratory Training programme for dyers are also being carried out for development of the cluster. Enlightening about the satisfaction of the Weavers Mr. Bandhopadhyaya says that the weavers are satisfied since confidence level has increased by creating new product range besides the existing products of the cluster, Market linkage programme has increased the volume of buyers, Linkages with support institution have increased better services, Infrastructural facility (CFC & dye house) will improve the market of traditional cluster based products, etc. For more details visit: https://www.fibre2fashion.com/indianhandsnlooms/burdwan.asp
Reference
http://www.indianhandloomscluster-dchl.net/Burdwan/index.asp