Loyalty programs...how much profitable does it prove to be, for a customer centric apparel retailer?


Apparel business has grown to become highly competitive, and retailers have to mull strategies. Having a competitive edge in the business world is vital. Rather than relaying on other tricks of trade, retailers prefer to establish a one-to-one relationship with their customers to improve their sales performance. With an intention to enhance their customer base significantly, retailers seek for Loyalty Programs to gain direct access to their customers. It enables them to identify, communicate, and market to the end users, and also maintain the distributor relationships at the same time.


As per a recent market survey, considering their buying attitudes, apparel shoppers can be classified into three main categories. Fashion forward customers, looking for latest style clothing, conservative customers who prefer a traditional look in their garments, and value driven consumers who give more preference to value and comfort comparatively over style. Fashion forward customers comprise of 16% of the population, while conservative customers make 34%, and the remaining 50% is of value driven customers. Of this, conservative consumers are more motivated by the loyalty programs, and store credit cards.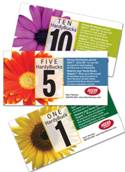 Diverse Loyalty Programs:
A survey states that 76% of the retailers, and 75% of the shoppers are engaged in one loyalty program. One third of the customers are involved in multiple loyalty programs. Shoppers stop claims that almost 60% of its sales are from loyalty members. Many kinds of loyalty programs are followed. As customers bought apparels, they earned points that can be redeemed as merchandise rewards, or travel. Points can also be accumulated to acquire a more valuable reward later on. Special promotions are also offered during days important to the consumer such as anniversary, birthday etc. A top-up discount based on the frequency of visits can also be offered.
Are brands betting on loyalty programs?


Brands also need to foster the loyalty of their customers so as to retain them, especially during tough times. Notable brands such as Westside, Adidas, Levis, and Spencers Retail have managed to keep their customer base intact through their loyalty programs, delivering immediate value, preference and personal significance. Product launches planned intermittently, and innovative loyalty programs facilitated them to ride the tide during recession.
Loyalty programs help to create an emotional bonding, thereby resulting in a life long customer relationship. They have gained immense popularity in the past decade. This is mainly due to the culture of entitlement, wherein the customers believe that they deserve a special treatment over the normal visitors due to their frequency in visiting the retailer. Retailers have learnt to smartly capitalize this attitude of the customers through their creative thoughts. It might cost them a little, but brings forth goodwill, and ultimately resulting in the long term relationship with them. They are now a key to revenue growth of any business. Thus, it can be precisely called as a Loyalty craze.
References: