Custom embroidered polo shirts are more than just for golf outings. They make great business gifts, company shirts, and or work shirts and are often worn to trade shows. When employees wear comfortable custom golf shirts they will wear them after work which helps promote your company.

The most common location of embroidery for golf shirts is the left chest but it is not the only location. Other options of embroidery locations would be the left sleeve, right chest, right sleeve and yoke.

Embroidered golf shirts are provided in many assorted types of materials and trims. Moisture wicking material is one of the most common today. However, it is a little more pricey but it is cooler and in most cases has the best look after multiple washes.
Embroidered Fleece Jackets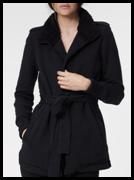 Fleece jackets are perfect through the fall and spring months when days are cool and the nights are even cooler. There are many types of fleece jackets, which come with extra linings which can be worn, or they can be removed from the jacket in layers. Full zip and quarter zip fleece jackets are a great way to stay warm and dry. One of the most popular trends of fleece jackets is the pullover, which can be worn alone, or layered with other items.

Fleece jackets are very effective to beat the serve forces of the cold easily without the need of wearing duplicate layers. Fleece jackets can be worn through many times of year as they are a classic fashion and therefore choosing a jacket that has been created from a excellent manufacturer or designer can be an effective way to ensure that you are going to be able to wear the jacket, season after season.

Custom-made T- Shirts

Custom t-shirts are the most wearable garments today and are popular with all body frames and ages. Depending on the amount, color of imprints and locations custom t-shirts can be a cheap as $3 each. The more people who have your custom t-shirt and wear them, the more exposure you will receive for your business organization.

There is a large range of men's and women's styles including all the top brand names. There are 3 standard styles of t-shirts. Promotional t-shirts are lighter in weight and cost less. 100% cotton t-shirts are typically preferred for their durability for longer washings. Blend t-shirts such as 50/50 are the most popular sellers because of cost and they are the simplest to take care of after washings.

Purchasing Brand Name Apparel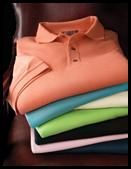 Many advantages come to mind when buying brand name apparel. For one it stands for premium and dependability. When you associate you company name with a premium brand names such as Champion, etc it helps brand your name. People in their minds like to acknowledge they are working with a business organization that cares.

Mike Williamson is the Director of Marketing at Image Apparel and has been industry since 1996. With his knowledge and experience with business logo apparel he is able to meet the needs of customers. When you are ready to choose your logo apparel take a look at Image Apparel.
Source: http://www.articlealley.com/
Image Courtesy:
corporateappareltrends.com

sunembroideryscreenprinting.com

sfaxachats.com