After the debacle of recession, rising cotton prices are now putting the apparel industry at stake. Retailers and consumers are feeling the pinch on increasing cotton prices.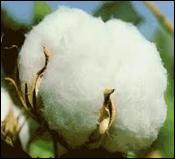 Prices of cotton have increased 55% during the past year, and consequently; other costs relating to cotton are also on the rise. Prices of apparels too, cannot escape the clutch. Recession scarred retailers, who were badly hurt, and are now recovering gradually, are facing the turmoil again. Industry analysts feel that they might pass on some of their pressure to the apparel shoppers. Consumers, as a result will have to pay a higher price for their apparels during this festive season.
Motive of the price hike: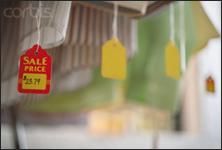 Cotton prices have marched to a 15 year high since 1995. Natural disasters in the major cotton producing countries, and an increasing demand for cotton have boosted the prices. Market is in a bullish trend, with the exploding prices. China is the first biggest producer, and importer of cotton. Heavy rains in China are causing global shortage. India, the second major producer, has put a ban on cotton exports which exacerbated the global supply issues. Export quotas in Brazil created similar results. Pakistan the fourth largest cotton producer is wiped out due to floods. Another top producer, Russia is affected with drought and fires. There is also an increasing trend in the global consumption. All these factors resulted in sky rocketing cotton prices.
While increasing prices are good news for farmers, the retailers, and consumers will face the pressure. "We are facing a very serious problem in terms of increased cotton prices," says Abercrombie & Fitch Co. Chief Executive Michael Jeffries. (Source: The Wall Street Journal). Rising price of cotton puts added pressure on the recession bitten retailers, making the situation harder to recover their profit margins that experienced a markdown during the recent economic turmoil. Apparel retailers would try to shift the price increase by adding a little more on the prices of their apparels. Discount fashion retailers will be more affected due to their low profit margins. They will have to keep their low price credential, by selling more quantities for lower profit margins.

Plausible Effects:
Rising cotton prices have given a shock to the apparel makers, who are now considering other artificial fibres. Retailers try to keep the entry-level prices accessible, and seek to protect their profit margins as well. Realizing that customers will restrict their shopping budget, apparel retailers have capped the price of entry-level products and plan to shift the price increase to premium apparels.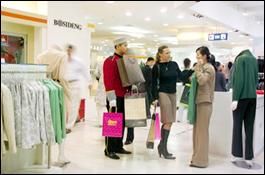 Customers might also consider trimming their spending spree. When the apparel shoppers realize that discount sales are hard to find, they will be prepared to shell out more money for their apparel requirements. Or, they might seek substitute options. They may go in for purchasing apparels made from other synthetic fibres, as a replacement of cotton apparels. A rise is fuel prices are also speculated, which is likely to impact the price of petroleum based synthetic materials.


Retailers like Gildan Activewear Inc that manufacture all cotton products like socks and T-shirts will have less room in their cost structure. For companies like Hanesbrands Inc, cotton constitutes 10% of its cost price. They will have to increase prices by 2-3% to counterbalance the rising costs. On the other hand, manufacturers like Warnaco Group Inc, which uses a blend of man made fibres (MMF), will face less pressure.
A successful apparel manufacturer should consider the customer, employees, and the suppliers. Time will tell one way or the other.
References:
Investmentu.com
Bloomberg.com
Nasdaq.com
Blog.spreadshirt.net
Image Courtesy:
Millercorners.com
Moneyning.com
delivery.superstock.com
corbisimages.com