Indigenous crafts embody an inestimable form of cultural expression whether they are meant for utilitarian purposes or for artistic endeavours. They show the conglomeration of sublimity of cultural and ingenious artistic nature of artisans who are fully involved in the process of creation of the same. Craftsmen use their expertise and their hand or machine skills to produce crafts that are indigenous to the particular area of inhabitation. Geographical influences also begin to influence the crafts of the region. They are very consequential for developing and under developed nations as they help in imparting a sense of self confidence and self sustenance to these nations, which can also give the necessary propulsion to the tourism industry as well! On the other hand for the developed nations too they show their significance where there is a constant threat of losing individuality and cultural inheritance; with the industrial mechanization which believes in quality, commercialization and standardization of products. In the midst of these advancements the intrinsic nuances and geographical influences that are imparted to the crafts lose their personal touch. Therefore there is always an intermittent threat of losing the individuality to mechanization. Artisans not only conserve but they also enrich and adapt the cultural heritage in accordance to the contemporary tastes and requirements of society.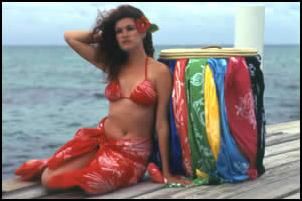 Bahamas too has foray of handcrafted Batik Clothing, accessories and fabrics. The indigenous crafts promulgate the vibrant array of colours, patterns and dyes that are made on 100% cotton fabrics. The patterns used delineate the beauty of the surroundings in their colours and designs. One can get batik clothing for any age group and also catering to any occasion in Bahamas. The waxing and dyeing of each inch of the fabric demands a lot of attention and it shows the expertise that goes into hand producing each and every piece skilfully. Cold water dyes are used to produce the best possible results.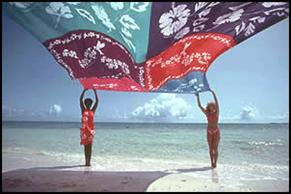 This is the engagingly enthralling side of the crafts and the colourful world that is painted by the artists here. However, it is time now to stop and consider and also appreciate the efforts and the risks that are involved in producing these crafts and also the amount of health imperilment and health exposures that these people undergo to produce some thing that looks so appealing on the face. A small little thing like producing the hand painted and batik material forces people to expose themselves to the harmful chemicals that can even lead to cancerous growths in them.